Album Review: Bang! by Drowning Girl
By Ryan McGreal
Published May 10, 2008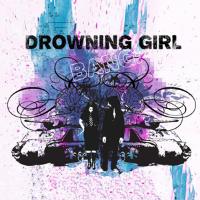 When "Bang!" (Puck Eye Records, 2007), the debut album by Toronto's Drowning Girl, landed on my desk, I had no idea what to expect. I had heard only that they played "indie pop", so I guess I was envisioning something like Velocity Girl, perhaps with a cutesy Leslie Feist-like vocalist.
I was pleasantly surprised to hear a smart, sophisticated, and above all assured album of melodic, emotive pop songs with an early new wave aesthetic.
Aside from the digital production and the ubiquitous sound compression, this album could have been released in 1980.
Most surprising is Hill Kourkoutis, the wunderkind songwriter, producer, vocalist and guitarist. Despite her tender years (she was born in 1988!), her singing reminds me strongly of Rough Trade's Carole Pope: smooth, sultry, and sexy, yet sensitive and willing to make herself vulnerable.
If you're looking for avant-garde stuff that stretches the limits of music, look elsewhere. Drowning Girl's range is well within the realm of the traditional guitar/bass/drums pop song, focusing its energy on strong songwriting and a tight, energetic performance.
On the pounding, fervent Machine, Kourkoutis channels her inner Dalbello, belting out lyrics such as, "All your sugar and cream inside my wet dream / I felt the pins and the prickling / All our bodies were burned away."
Dead Or Alive combines a playful swingtime beat with a plaintive progression of minor chords and a delightful chorus in the vein of "ba, ba-da-ba, ba ba".
Fishhook leans bluesy, combining minor-key riffs with an ultra-crisp 3/4-time beat and anguished lyrics like only a creative 20-year-old can muster: "Left here to plunge and combust / I could have choked; I should have bit the dust / I don't mind."
True to its name, Tragic Romantic is achingly sweet, trading ardor for despondence. It wouldn't sound out of place on The Cars' seminal "Candy-O". The cynic in you will try to dismiss this song as hopelessly cliche; but resist the cynicism and just delight in its refreshing sincerity.
"Bang!" keeps getting better as it charges along, striking more hits on the sparkly Sugar Bowl and the discordant Boys Underwear. In fact, the only weak point is the last track, an obligatory 'unplugged' song accompanied by acoustic guitar that feels a bit dispensible after the energetic succession that precedes it.
The album also keeps getting better with repeated playing. It jumps from high to high, demonstrating mastery of the pop form, lush instrumentation and a fun, authentic spirit that sustains the listener.
Drowning Girl plays the Rogers Spring Music Festival on May 10 at The Casbah, corner of King St. W. and Queen St. N. in Hamilton.
Post a Comment
You must be logged in to comment.