If Main Street is So Great, Why Are We So Embarrassed to Show It?
By Jason Leach
Published November 22, 2013
It's funny how the business community supposedly loves Main Street as a five-lane, one-way freeway, yet nobody ever represents it as such in renderings of new developments or upcoming projects.
Look at these renderings of planned renovations to the Art Gallery of Hamilton (AGH) fronting onto Main Street: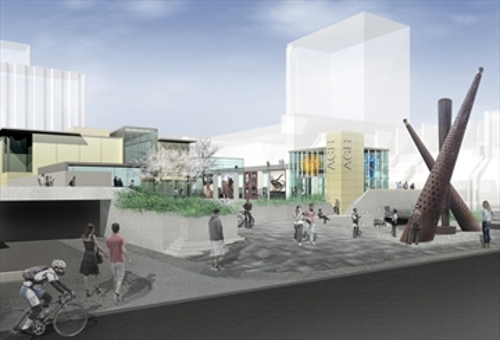 Rendering: AGH presents friendlier face to Main Street
I love the guy cycling along merrily on Main Street and the people strolling right at the street edge. I guess they won't mind losing their elbows to a transport truck.
Here's a recent rendering of the new McMaster downtown health campus at Main Street and Bay Street. They turned Main Street into a two-way street and added a bike lane.


Rendering: McMaster Downtown Health Campus, Main and Bay
Look at all those people! I wonder why the designer didn't add a transport truck loaded with 19-tonne steel coils.
Remember this rendering of the Homewood Suites Hilton at Main and Bay? Lots of people, one car.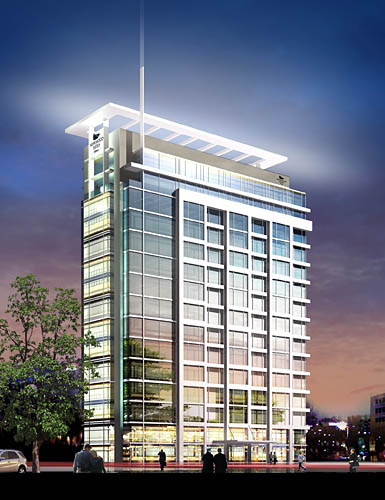 Rendering: Homewood Suites, Main and Bay
In this rendering, they decided just to ignore Main Street altogether: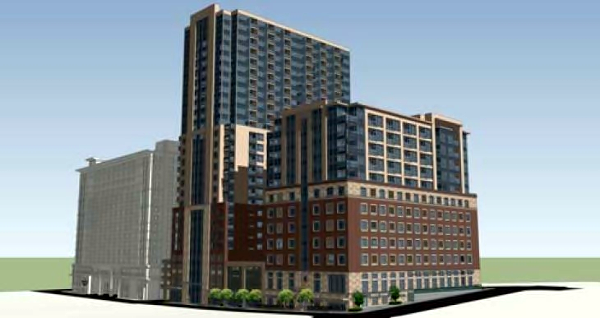 Rendering: Main Street from Caroline to Bay
If Main Street is such a great competitive advantage over Toronto, as some City Councillors seem to think, why does everyone take such great pains to hide it and make it look more like a normal city street in, well, Toronto?
Post a Comment
You must be logged in to comment.