The Decision
By Mark Fenton
Published July 20, 2018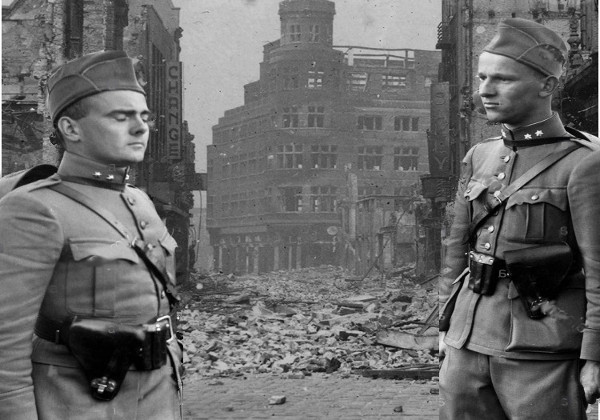 The Decision
Writer: David Laing Dawson
Director: Ronald Weihs
Cast: Jordon Campbell, Jason Thompson
Show Type: Drama
Audience: Parental Guidance
Running Time: 55 Minutes
Venue: Artwood Artbar
The premise is a simple one. Two men, Pieter and Victor, living in Nazi-occupied Holland, are faced with a choice. They can report to the headquarters of the new regime and fight for Hitler, or they can join the resistance.
Pieter leans towards Hitler, and Victor towards the resistance. Pieter is an idealist who believes the leaders can't be as bad as their worst rhetoric. His friend Victor is a cynic who expects the worst of leaders.
The play is fueled by the consumption of Dutch Beer, which reminds us a) that each man loves his country and would have been much happier if the Germans hadn't shown up, and b) that alcohol blurs the line between polemic and emotion.
A dialectic drama in which two men in a room argue politics and ethics requires actors who can increase the tension slowly and steadily, and maintain our visual interest with nuanced physicality. Campbell and Thomson are excellent in demonstrating how important our choices are to immediate problems and, as we'll learn, as an example to future generations.
I want to avoid spoilers, but I'll just say there's a mid-performance twist that's stunning in its simplicity and effectiveness.
David Dawson based his play on the histories of his father-in-law and his father-in-law's friend. The story is clearly personal for Dawson. But I don't think he means us to condemn either man. I think he means us to admire the struggle of each man to live by his individual convictions.
Our collective attitude to Hitler's Germany has been simplified by hindsight. The larger injustices, as the play makes emphatically clear, are still with us.
Post a Comment
You must be logged in to comment.