The Man in the Vault
By Mark Fenton
Published July 23, 2018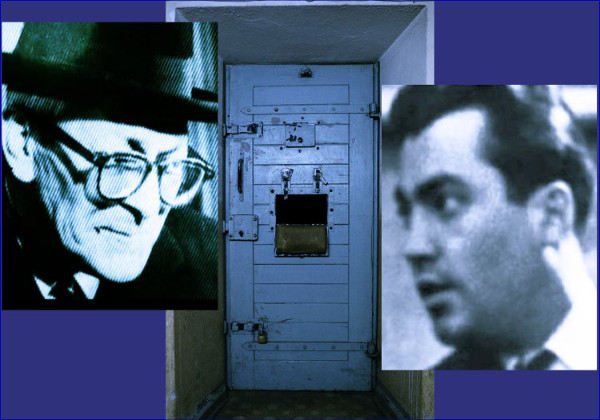 The Man in the Vault
Writer: Ronald Weihs
Director: Ronald Weihs
Cast: Mariam Bekhet, Jordon Campbell, Jason Thompson
Show Type: Drama
Audience: All Ages
Running Time: 60 Minutes
Venue: Artwood Artbar
Perhaps it's because I was born six days after the Kennedy Assassination, but I have a voracious appetite for novels, journalism, movies, and plays about JFK and Lee Harvey Oswald. (Frames from the Zapruder film are frequently up on my desktop background.)
This is a necessary disclosure, as it might make "The Man in the Vault" more compelling to me than to the average Fringe-goer. I knew there were communist conspiracy theories around Oswald's time in Russia, but to my shame I knew nothing of John Jesus Angleton and Yuri Nosenko. So I'm like a boy on Christmas morning who's just gotten some new action figures to augment his tableau.
John Jesus Angleton, chief of CIA Counterintelligence (there's a delightful sidebar in the production about how he got his middle name) sends a young woman in the intelligence agency to interrogate Yuri Nosenko, a Soviet defector.
As the play opens, Yuri has been held in solitary confinement for almost a year. The young woman is to pose as a disinterested psychologist examining Nosenko's mental state so that he'll let his guard down. "By indirections find directions out."
Nosenko had a low-level intelligence job in the Soviet Union when Oswald was in Russia. Angleton believes that Nosenko can give information proving the Kennedy Assassination was a Soviet plot, and that Oswald was their agent.
Dramatically, the situation provides an effective distancing between Angleton and Nosenko. They never meet during their cold war stalemate. For Nosenko, the inability to confront his adversary amplifies the menace of unknowable persecutors.
For an increasingly inebriated Angleton, his physical distance from Nosenko is its own prison as Angleton struggles in a web of good information, concealed information, and willfully false information.
This complexity is countered by the bare simplicity of the staging, to the point that the projected images of Washington, Oswald, and newspaper clippings about the assassination feel redundant and diminish the claustrophobia and isolation of working on a classified case. But this is a small criticism for a play that had me on the edge of my seat, like an unproduced Twilight Zone episode scripted by a young John Le Carré.
Post a Comment
You must be logged in to comment.