Porch Bikes Point the Way to a More Sustainable City
Think of all the space we save on parking when we encourage more people to use a bike to get around.
By Jason Leach
Published January 27, 2016
I was walking just a few blocks around my house this week and noticed lots of bikes parked on porches. I snapped these photos.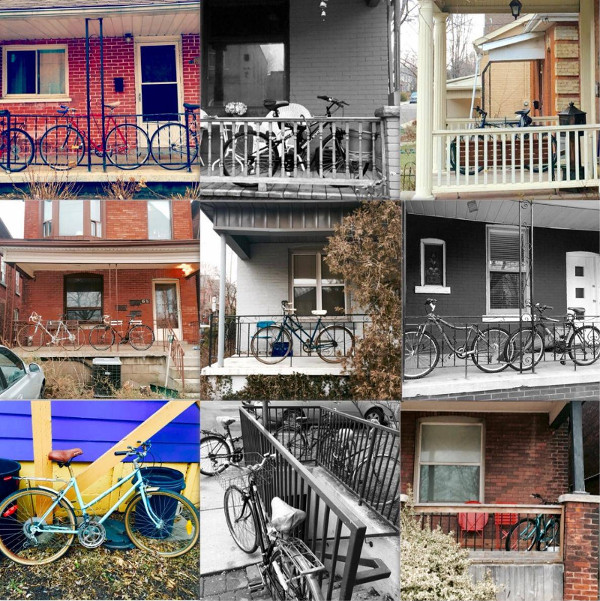 Bikes on porches in Strathcona neighbourhood
It hit me: think of all the space we save on parking when we encourage more cycling! If these had been cars instead of bikes, they would have covered the entire front lawn of these houses instead of standing nicely against the porch railing.
On the flip side, I've seen so many nice front gardens and mature street trees cut down in our neighbourhood over the last several years to fill the entire front with a parking pad that doesn't even fit average-sized cars. There are even small four-door cars blocking half the sidewalk.
So we lose the canopy and greenery on the street and instead we get parked cars sticking out, blocking the sidewalk and impacting local walkability.
All the more reason we should be doubling our efforts to encourage more people to regard cycling as a legitimate, convenient way to get around.
Post a Comment
You must be logged in to comment.