Ward 3 School Board Trustee Appointment Needed More Public Engagement
Although there have been many wonderful articles about the death of Ward 3 Trustee Chris Parkinson this past May, the airwaves have been silent since HWDSB Trustees voted to appoint the first runner-up to replace him.
By Larry Pattison
Published June 25, 2019
There is an odd silence within the Hamilton media this week, where coverage of the vacant Ward 3 Trustee position at the Hamilton-Wentworth District School Board (HWDSB) is concerned.
The move to artificial turf fields. A balanced budget. All newsworthy issues, but why the silence on the vacancy of an elected position within our City?
There certainly wasn't a lack of media attention when former City Councillor Scott Duvall's Ward 7 seat became vacant after he was elected to represent Hamilton Mountain as a Member of Parliament for the NDP. Similarly, former Councillor Donna Skelly left the same seat vacant when she successfully won the race to represent the Flamborough-Glanbrook riding as an MPP for the Conservatives.
When Trustee Bob Barlow's Wards 9 and 10 seat was vacated, Joey Coleman covered the process to fill the void left by his sudden passing at the age of 47.
Although there have been many wonderful articles published in the local media about the death of Ward 3 Trustee Chris Parkinson this past May, the airwaves have been silent this week since HWDSB Trustees voted to appoint the first runner-up in the 2018 Municipal Election for Ward 3 Trustee, to replace our representative and friend.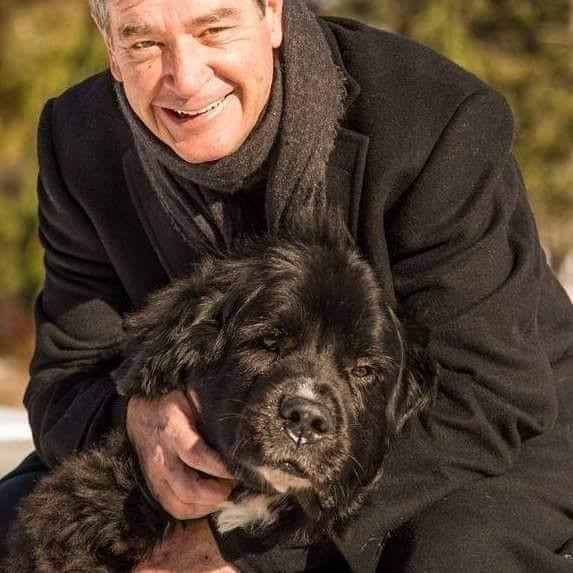 Chris Parkinson
Trustee Parkinson won the last election by 29 votes in a group of six contestants. Hardly a landslide or a unanimous decision at 27 percent of the 5,405 Ward 3 residents who cast their vote, but whether by one or a thousand and one, Chris had earned the right to serve our community in this elected role.
It breaks all of our hearts that Trustee Parkinson was only able to serve in this role for six months. He had accomplished so much already and had so many plans for youth in our community and across Hamilton as a whole.
One example of one of the many things I loved about how Trustee Parkinson fulfilled his role in his brief tenure was how humbled he was in winning the election and how he recognized how split voters were about him representing us at the Municipal level.
Trustee Parkinson reached out to every single candidate post-election in an attempt to ensure that what they envisioned bringing to the decision table would not be forgotten or overlooked. I know the results of that olive branch, but the act is what is important.
This is one of many character traits that have been lost with Chris' passing, and for this and countless other reasons, I cannot support a simple appointment through no process beyond 'You're up'. This is by no means a knock at Trustees or the first runner-up as I have not had the pleasure of meeting this individual yet. I've sat around the horseshoe and know how difficult these conversations can be - especially at a cost of $100,000 to hold a by-election, which HWDSB would have to cover.
Many may disagree with me that direct appointment with 3.5 years remaining in this term was not the right direction and that is fine and a healthy aspect of good debate, but what really bothers me is the lack of media (social, web-based, or print) relating to this issue. It's hard to make decisions with little input from the community, parents, teachers, or our youth.
Decisions Trustees make are important and can have a great effect on the outcomes of our communities, so we should be engaging in greater dialogue when it comes to education in our wonderful city.
Education is at the root of everything but the coverage of these vital community institutions is based on one writer, from a local community paper, who attends every board and committee meeting, and whose articles tend to be more centred toward the audience of that media outlet - which isn't the lower city.
I'm not the right person to be writing this piece because I cannot be completely non-biased regarding the right direction to take to replace the vacant seat around the horseshoe.
I won't get into my bias as it relates to this process but I will highlight that this decision is important to me and especially to Trustee Parkinson' wife, Catherine Johnston. We worked hard to get Trustee Parkinson elected in a very grassroots campaign and we did so based on a person who had his hands in everything in his community, in Ward 3, and throughout Hamilton as a whole.
We can agree to disagree on the process to move forward but this decision is deserving of a much broader conversation - and that in no way needs to be a knock at Trustees, at their decision, or the person they are reaching out to as I type this, to possibly fill this role.
We lost a friend, an uncle, a brother, a son, a husband. Our families lost an amazing advocate. I just feel cheated out of debate or at least the feeling of importance that this decision deserves because this position matters and so did what Trustee Parkinson brought to the table.
Post a Comment
You must be logged in to comment.