Walkability Fail at Aberdeen and Kent
By Ryan McGreal
Published February 14, 2010
During 2008's Kirkendall Walkability Study, several residents on Kent St. asked the city for a crosswalk at the corner of Kent and Aberdeen Ave., a busy intersection for foot traffic of students heading south on Kent toward the HAAA Park and Ryerson Middle School.
This is how the city responded: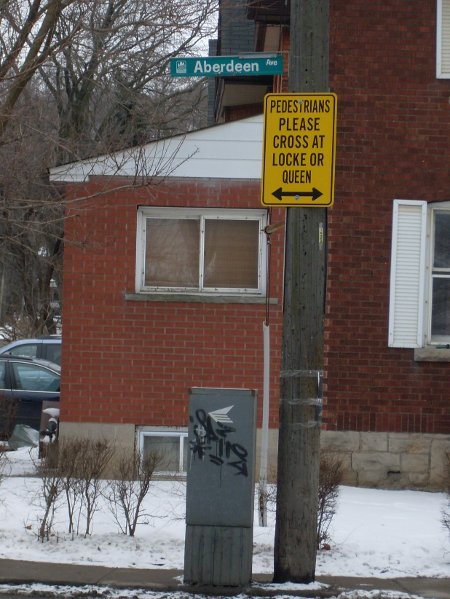 Sign at Aberdeen Ave. and Kent St: 'Pedestrians Please Cross at Locke or Queen'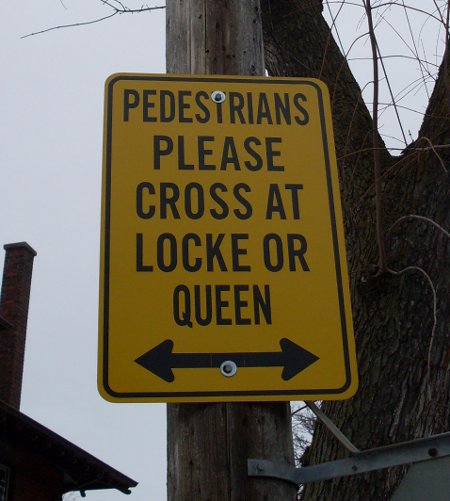 The same sign is posted on both the north and south side
The city is telling the residents of a mixed urban neighbourhood - and particularly the neighbourhood children who frequent this crossing on their way to and from school - that they need to walk 400 m out of their way to cross at Locke St. or Queen St (200 m each way) just to cross the street, so as not to inconvenience motorists.
This, folks, is institutional insanity.
Post a Comment
You must be logged in to comment.