Absolute Towers Up Close
By Jason Leach
Published May 07, 2012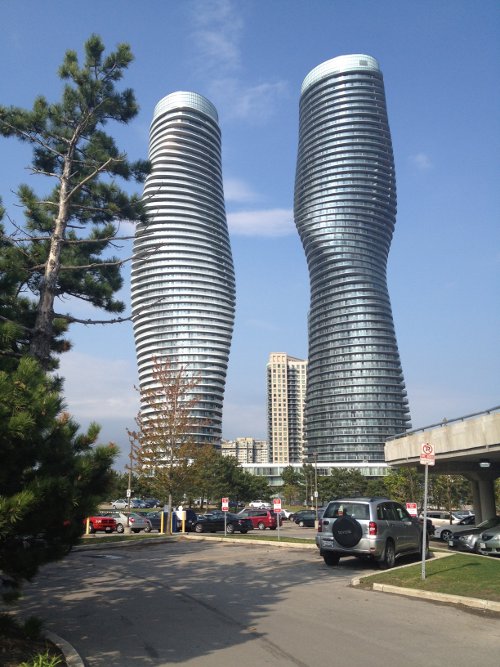 Absolute World Towers, Mississauga
I was in Mississauga last week, and it was my first time seeing the iconic Absolute World towers up close. I have to say, the context was strange at street level: tall, hyper-urban towers rising out of a downright suburban footprint. No wonder Yansong Ma, the Chinese architect who designed it, was perplexed when he first saw the place.
Yet the purpose of their design competition seems to have paid off. There I was, standing in a completely bland, un-photogenic area, snapping away at a gorgeous building - and now posting said pics on an urban issues blog.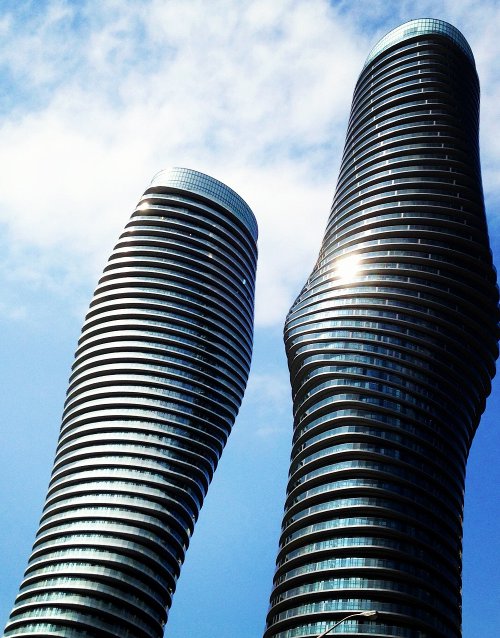 Close-up of the curvy 'Marilyn Monroe' towers
Post a Comment
You must be logged in to comment.