CBC Hamilton Sneak Preview
By Ryan McGreal
Published May 08, 2012
Fledgling digital service CBC Hamilton held a special "sneak preview" this morning of its new office on James Street North. The service, a website combining reporting and curated community content, is expected to go live by the end of the week.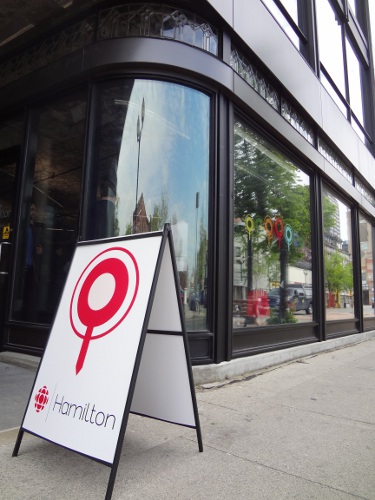 CBC Hamilton storefront on James Street North, just north of Cannon Street
Kirstine Stewart, vice president of CBC English language services, was on hand to introduce CBC Hamilton producer Roger Gillespie to a group of media representatives and local politicians, including Mayor Bob Bratina and councillors Jason Farr and Brian McHattie.
Gillespie explained that CBC Hamilton is still a work in progress, but that innovation is "built into our DNA" and that the service hopes to grow and develop as it learns how to serve Hamilton.
"Our best ideas will make their way to the rest of the CBC," explained Gillespie. At the same time, a dedicated Hamilton presence means more Hamilton stories will make their way to the CBC's national services, raising Hamilton's profile across the country.
Gillespie hailed community bloggers like Stephanie Trendocher and Jacklyn Warmington, whose beautiful website Beaux Mondes highlights some of the hidden delights that Hamilton has to offer.
A beta version of the CBC Hamilton site, not yet live, was displayed on the wall. It featured news articles, blog entries, community blog content, and live traffic coverage.
The site also featured a map pinned with links to local stories with a geographic context, in a manner similar to OpenFile, a community-driven news media website where stories, or "files", are suggested by readers and assigned to journalists. (OpenFile had a Hamilton bureau that closed down last November due to lack of readership growth.)
The list of CBC Hamilton staffers includes veteran columnist Paul Wilson, who retired from the Hamilton Spectator last year, as well as reporter Julia Chapman, reporter Samantha Craggs, videographer Jessica Young, and researcher Adam Carter.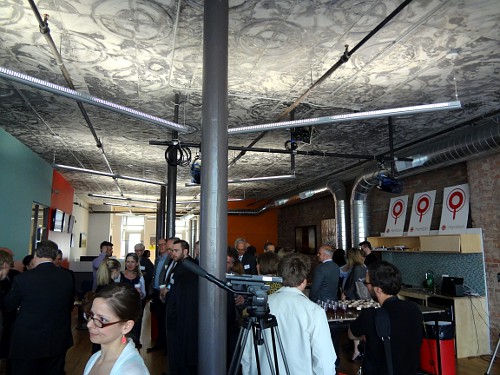 The inside of the CBC Hamilton office, with prominent stamped tin ceiling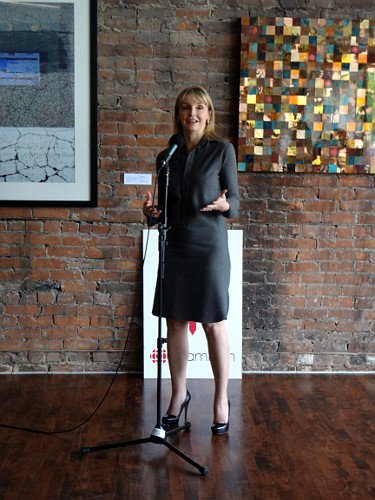 CBC VP Kirstine Stewart introduces Roger Gillespie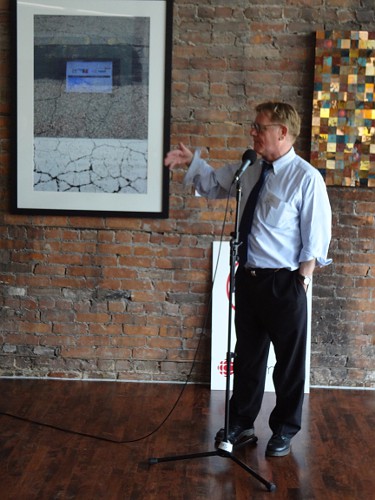 CBC Hamilton producer Roger Gillespie introduces the team
Post a Comment
You must be logged in to comment.