James Street Baptist Church for Sale
By Ryan McGreal
Published August 07, 2012
In case you missed Jeff Mahoney's Spectator column last Friday, James Street Baptist Church at 98 James Street South between Jackson and Hunter is for sale, listed for a cool $1.1 million. Listing agent Maggie Steele of Heritage Realty held an open house today and RTH took the opportunity to look through and take a few photos.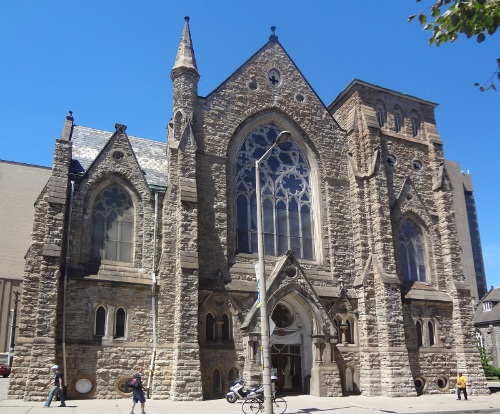 James Street Baptist Church: yours for a cool $1.1 million
Designed by Joseph Connolly (the only non-Catholic church he designed) and built between 1878 and 1882, this Gothic Revival-style church features a gorgeous rough hammer-dressed stone exterior with pink ionic columns and abundant stained glass.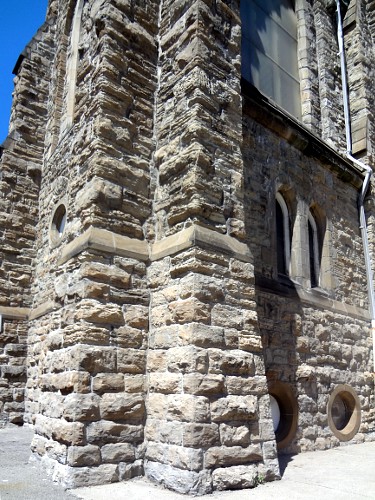 Stonework detail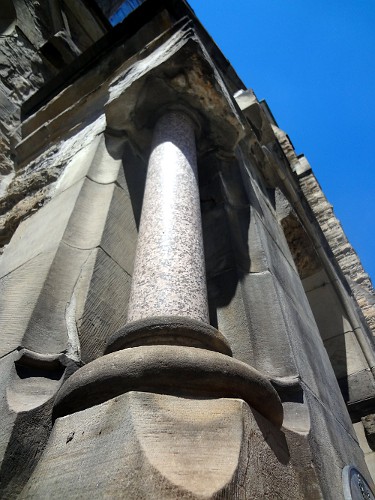 Exterior column
Inside, the nave has a breathtaking 50 foot ceiling, framed by polished pink granite arcade columns, archways along either side and a transept near the back.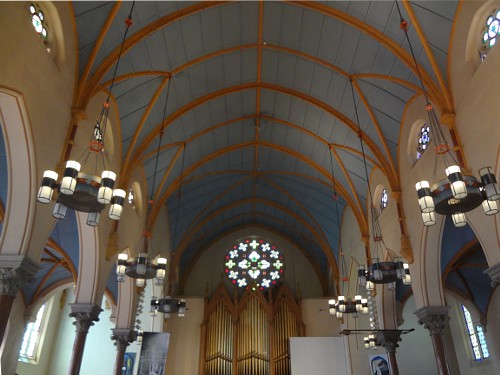 Main hall has a 50 foot ceiling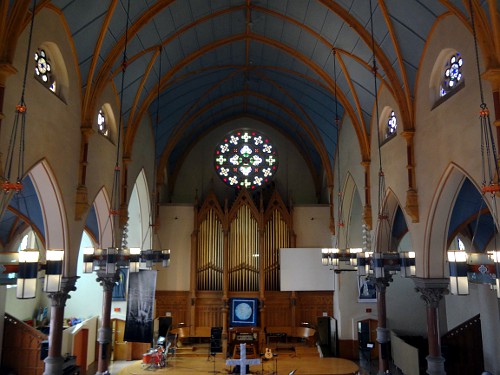 Another view of the main hall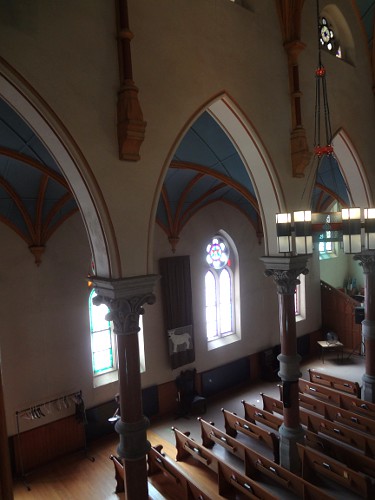 South side flanking arches and stained glass windows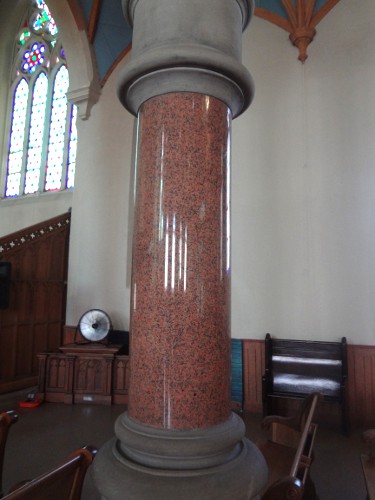 Interior column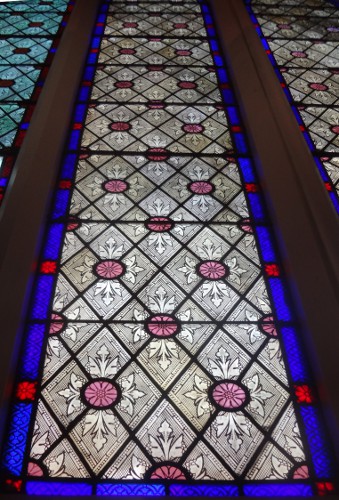 Tall stained glass window at front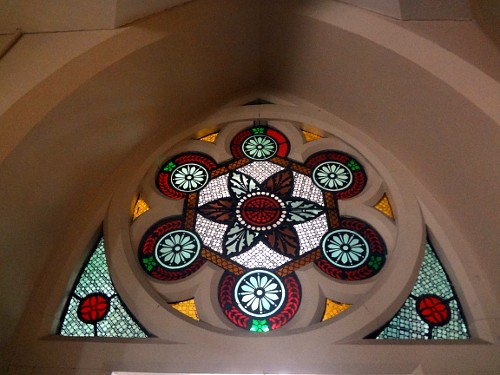 Some interior doorways feature stained glass mullion transoms
At the back of the chamber is a large wooden stage with curved steps and a huge organ, which might present challenges on where to put the Ikea sectional.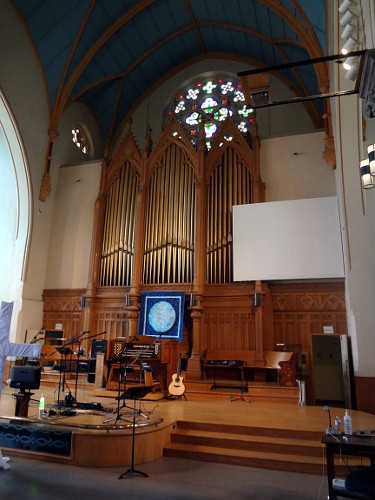 Church stage and organ
The building is zoned Institutional in the D2 Downtown Prime Retail Streets [PDF] section.
If you were hoping to pick it up and install a dropped tile ceiling with pot lights, note that the building has a municipal heritage designation as Hamilton's oldest surviving Baptist church.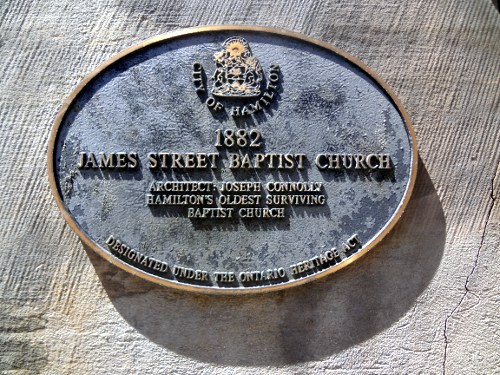 Plaque
With the inspiring musical outreach program overseen by the talented Christopher Claus, the departure of the vibrant James Street Baptist church community from 98 James South will be the city's loss (the church community is not folding but relocating to more affordable digs); but with the right imagination and investment, this building could remain a breathtaking addition to the city's cultural fabric.
Further Reading:
Post a Comment
You must be logged in to comment.