Locke Street Building Demolished
By Ryan McGreal
Published September 04, 2012
The owner of the West Town bar on Locke Street South has just demolished the building at 210 Locke Street South, right next to the bar.

Demolished building at 210 Locke Street South
According to a report just posted to the Spectator, West Town owner Brandon Stanicak demolished the building to make room for an outdoor patio and to renovate the bar's kitchen and bathroom.
In the meantime, the space will be used as a beer garden at this coming weekend's Locke Street Festival.
A demolition permit was issued on August 29.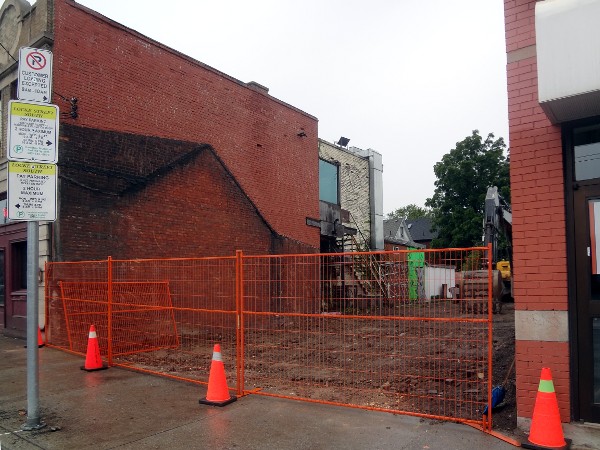 Closeup of the demolished site
The one-storey building most recently held the No Excuse fitness and training centre, and was previously home to Picks & Sticks music store, which has since moved to the old church on 140 Locke Street South.
Post a Comment
You must be logged in to comment.