Water Main Fixed at James and Cannon
By Ryan McGreal
Published September 14, 2012
Yesterday morning, a water main break at James Street North and Cannon closed the intersection to traffic and cut off water to many neighbourhing properties.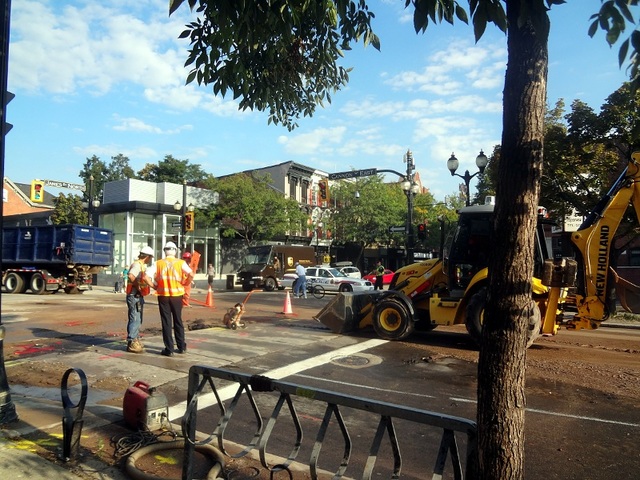 Water main break at James North and Cannon
There was some concern that the break might affect James North Supercrawl, but the break has been fixed and the corner will be ready for the festival, which starts this evening.
Repair workers worked into the night yesterday, restoring water service in the afternoon and cleaning the sidewalk and street in the evening.
According to Kelly Anderson, spokesperson for the City's Public Works department, "The asphalt is being put down right now and it will be ready to walk on by noon today. So thankfully it will not affect Supercrawl."
Post a Comment
You must be logged in to comment.