Fringe 2015 Review: The Cockwhisperer ... A Love Story
By Ryan McGreal
Published July 18, 2015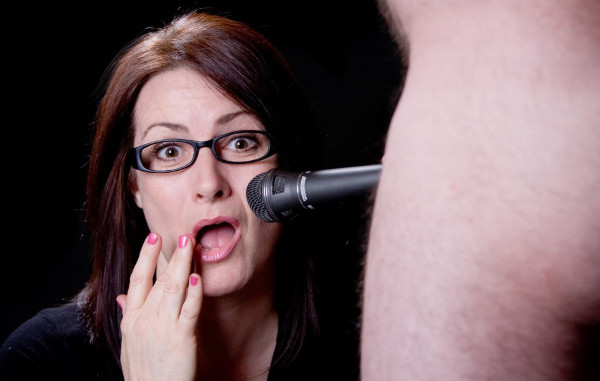 Playwright: Colette Kendall
Director: Colette Kendall
Cast: Colette Kendall
Show Type: Comedy Drama
Audience: Mature
Running Time: 60 minutes
"My mother would be so proud right now."
Colette Kendall has served up a marvel: an uproariously funny, raunchy and profoundly touching coming-of-age story that runs the emotional gamut, expertly plumbing a well-worn comic fixture for fresh visualizations on timeless insights.
The classic sexual double standard gets unpacked through a hilarious narrative that employs the titular subject as a foil for Kendall's own self-discovery.
Kendall is an excellent comedian, and she delivers her one-woman monologue with lively cadence, perfect comic timing and inspired physicality. Her comic chops are on full display, as when she worries that she might not be able to keep up with her insatiable teenage boyfriend: "Unlike Sudbury, I don't have a giant metal beaver."
She also skilfully employs multiple audio and visual media to enrich the story and deliver some of the biggest laughs.
Her performance weaves in an array of cultural touchstones including the CBC, The Shuffle, Wranglers, ParticipAction, John Diefenbaker and a very well placed wad of gum.
If the title hasn't already scared you off, you won't be disappointed.
Post a Comment
You must be logged in to comment.