Fringe 2015 Review: Panacea
By Marianne Daly
Published July 20, 2015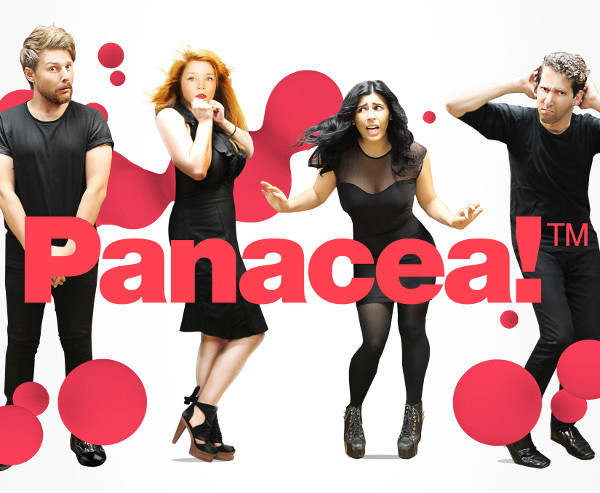 Director: Carly Heffernan
Cast: Gillian Bartolucci, Allana Reoch, Nicky Nasrallah, Marshall Lorenzo
Warnings: Strong Language
Show Type: Sketch Comedy
Audience: General
Running Time: 60 min
Panacea is a very well-polished work of sketch comedy. Each scene flowed so smoothly into the next, and the transitions were so well done, that the piece had the feeling of a well-connected whole.
"Panacea is a comedy that flirts with the boundaries..." Anyone can push boundaries, but recognizing there are still lines that are not to be crossed is more challenging. It is easy to cross those lines, but many people will not find that funny.
Comedy is a tricky business. As much as we love to laugh, there are so many values and proprieties that stand in the way. I am not given to gratuitous laughter, but I found myself laughing many times during this show. It was rare for the rest of the audience to be joining in.
Some of the scenes were very funny. Several scenes were more about disregard for crossing the lines, than pushing the boundaries. After the show my friends were saying, "They didn't know when to stop, they took that too far."
If this show were listed as appropriate for a Mature, rather than a General Audience, and if there were warnings about the language, perhaps the Sunday afternoon audience would have known what to expect. It was the more wholesome scenes that got the most laughs.
Post a Comment
You must be logged in to comment.