Fringe 2016 Review: Christmas Eve at the Julibee Motel
By Marianne Daly
Published July 18, 2016
Playwright: John Bandler
Director: Tom Mackan
Cast: Aimee Kessler Evans & James Thomas
Show Type: Drama
Audience: Mature
Running Time: 60 minutes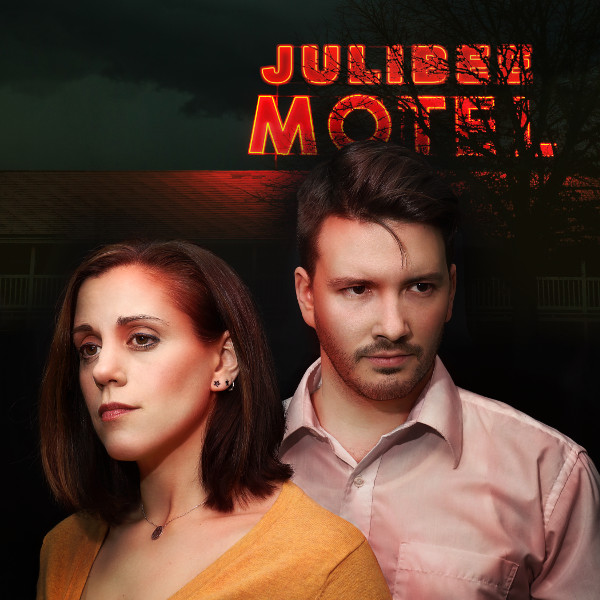 Christmas Eve at the Jubilee Motel promo image
Was it suspenseful or confusing? I vacillated between these two states while watching the drama at the Julibee Motel unfold.
Cassie, the owner of the Julibee Motel, is able to figure out who Mick, the handsome man with the very expensive car, is but not why he is so desperate to stay at her cheap pay-by-the-hour motel on Christmas Eve, apart from seeking shelter from a storm.
Cassie escapes the pain of her past and present life by listening to and making up stories. This is an interesting premise, but it can also feel very confusing when the audience doesn't know if they can ever believe anything she tells the stranger. This made it more challenging to empathize with her as the story was unfolding.
Mick has grown up able to get whatever he wants, but it is unclear what he really wants besides a room for the night. Mick is suffering from an unspecified illness and he seems to be running away from something. Is he a criminal?
Are they going to have sex or is someone going to be killed with the gun? The feeling of being held in the spell of suspense feels exciting, while confusion feels uncomfortable and can be frustrating if one feels they are really paying attention and should have a better sense of what is going on.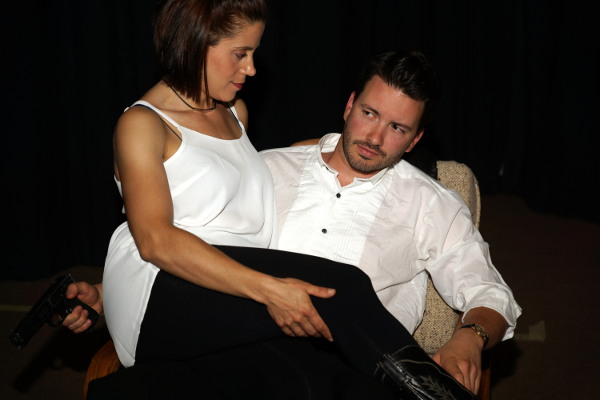 Aimee Kessler Evans and James Thomas in Christmas Eve at the Jubilee Motel, promo image
The performances of both Aimee Kessler Evans and James Thomas were compelling. These two lone souls don't seem to have anything in common except that they are left alone on Christmas Eve.
There was a moment when I felt there was no way all the loose ends could be tied together before the play ends. Then the details of the characters' life stories are revealed in a very satisfying way.
If you are in the mood for a good adult suspense drama, then do go and see this play!
Post a Comment
You must be logged in to comment.