Fringe 2017 Review: Sawyer Bullock: Magician Ordinaire
By Rossen Lee
Published July 23, 2017
Creator and Performer: Sawyer Bullock
Director: Frederick Duquette
Running Time: 50mins
Venue: Mills Hardware
Sawyer Bullock steps onto the stage as a charming young man I would introduce to my future daughters. Touting numerous accolades and international performances, I was interested in seeing what exactly made this magic man so impressive other than his LinkedIn page.
His first card trick of the night is done in silence, giving the audience a chance to have their own initial assessments of the 22-year-old performer. It didn't take long afterwards for Bullock to let his charisma shine. His act features a polished balance of comedy, personality, and visual amazement that keeps audience members entertained for the entirety of his 50-minute set.
Using playing cards, newspapers, balloons and even some ham, the show isn't kosher, but it's definitely fresh. The pacing felt quite fast like most magic shows do, but never too rushed to miss a reveal or take a moment to laugh at one of his jokes.
I go into every magic show openly welcoming the fact that I will be cheated and lied to. It's my own personal belief that a magician's best tool, aside from deft hands, is a silver tongue. However, Bullock's own digressions into speaking about his childhood, path to magic, and even his current ambitions succeed in chiseling down the illusion of splendour that inevitably comes from being a magician. The intimacy of venue, paired with his sincere humility, further entices audiences to fall under his spell.
While his tricks are a pleasure to watch, the best parts of his show centre around the ample amount of audience participation incorporated. Those who do get pulled up on stage often contribute to some of the best points in show through bantering with Bullock. Though a true showman at heart, he manages to spotlight the volunteers into feeling as comfortable on stage as this seasoned veteran of magic is.
Being a fan of magic myself, Sawyer Bullock's routine absolutely dazzled me. After the show ended I couldn't tell whether I wanted to shake his hand or punch him in the face-exactly how every great magic showcase should leave you feeling!
Sawyer Bullock: Magician Ordinaire has the tricks, the charm, the jokes, and maybe if you ask nicely he can pull out a bowling ball from thin air too. If you were to still have any doubts of Sawyer Bullock, just look out for the crowds leaving the venue with their fists pumped in the air chanting, "That's amazing!"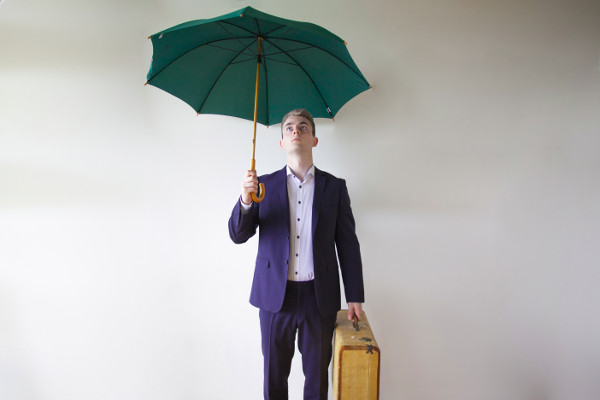 Sawyer Bullock
Post a Comment
You must be logged in to comment.