Fringe 2017 Review: We Are Not The Others
By Rossen Lee
Published July 26, 2017
Creators: Izad Etemadi and Dr. Mirna Carranza
Director: Izad Etemadi
Cast: Rashaan Cumberbatch, Heath V. Salazar, Sima Sepehri, and Angela Sun
Show Type: Drama
Audience: General
Running Time: 60 minutes
Venue: Mills Hardware
"I have a very good life here."
Behind me stood the four performers, each chanting a frenzy of reasons why they would not want to leave their homeland. Each one sounding familiar even to those who may be born and raised in Canada.
The idea of having such major pillars of one's life being stripped away is a horrifying reality to many. A world of isolation, with a constant looming uncertainty of what lies tomorrow without any friends and family. Welcome to the world that We Are Not The Others presents.
The creator of the piece, Dr. Mirna E. Carranza, PhD, is an associate professor in Hamilton's very own McMaster University in the School of Social Work. We Are Not The Others is a culmination of a two-year research project by her team in collecting real stories from women who have immigrated to Hamilton. Of course, all pieces of information traceable back to the women have been removed to protect their identities.
The purposeful exclusion of origin country and age made each story stand out as a humbling tale of being human. In a Q&A after the show, Dr. Carranza explains her motivation to do a completely female narrative to be a result of immigration typically a genderless, abstract concept to those who are not familiar with the process.
By using the stories of women, it provides a new and unique perspective to the matter. Director and writer Izad Etemadi adds that approximately 90 percent of the script contains the original statements made by the interview participants, with the remaining being simply added to aid in converting the interviews to a stage production.
While each tale varied in content, there was a shared message between them of pain. Their anecdotes of childhood loneliness, inability to find employment, living with disabilities, inaccessibility to aid, exclusion, and even war provide a harrowing look on what life for some is like.
I found myself fascinated and hurting for each one of the women featured in this piece. This, paired with the exceptional performances of the cast, created the perfect storm of emotion.
Cumberbatch, Salazar, Sun, and Sepehri surpass all expectation I had for this piece. They each possess an uncanny ability to make the viewers laugh and cry at their will. This show is heavily centred on the stories, there are minimal props and no set pieces.
While this may be discouraging to those who aren't entirely convinced on the premise, I can assure you that the actors alone are more than enough reason for you to go see this piece.
As an immigrant's daughter myself, my heart goes out to my Hamilton sisters who have, and still are, suffering in order to find their happily ever after. We Are Not The Others is a powerful and very relevant piece that you need to see.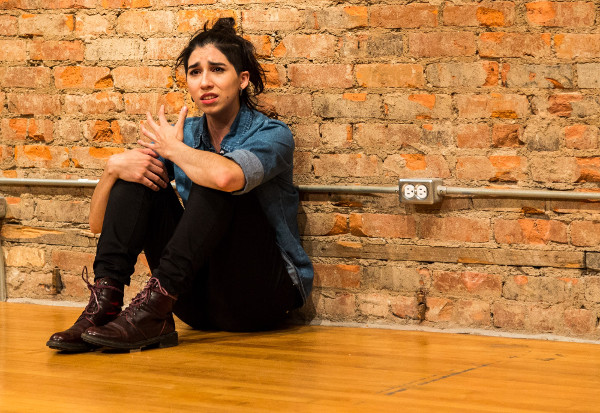 We Are Not The Others
Post a Comment
You must be logged in to comment.