Fringe 2017 Review: Your Own Sons
By Bryan Boodhoo
Published July 28, 2017
Playwright: Stephen Near
Director: Aaron Joel Craig
Dramaturge: Lauren Repei
Cast: Michael Kras, Laura Ellis, Amy Milligan, Stephen Near, Amber Wood, Ramzey Zourob
Show Type: Drama
Audience: General
Running Time: 60 minutes
Venue: Hamilton Theatre Inc
In Your Own Sons, Same Boat Theatre offers a compelling drama about Pauline's, played by Amy Milligan, quest to know what happened to her son. It's established early on that he is entangled with ISIS, although his exact role or location is not entirely clear.
Coupled with this quest for discovery is Pauline's own grievance process, which drives her to travel the world and meet strangers to talk about her son. Also interspersed with Pauline's story line, is the story of Dan, played by the playwright himself, Stephen Near, who has recently lost a son to conflicts in the Middle East.
The acting in this show is nearly flawless. Milligan does the lion's share of the work on stage, but all the others actors play with her very well. Michael Kras as the CSIS agent, Tyler, was particularly compelling, although I had difficulty, at times, suspending my disbelief.
Why is a CSIS agent at someone's kitchen table with a government file folder in their hands? The explanation offered by the play did not to me seem compelling, but for all I know, this may have been based on a real incident. But I'm not here to comment on politics.
Aaron Joel Craig's direction is very good in that it was hard to notice. There were no awkward blackouts or scene changes. Sound and lighting cues were natural. He had obviously taken the actors through their paces, to get the show, which could have languished under other hands, moving at the appropriate pace. This is no mean feat.
For those who remember Same Boat Theatre's Finding Mr. Right from last year, you will not be disappointed. However, Your Own Sons is not as sharp or intense as last year's offering. Instead, the tone is sombre, as Pauline makes her way through a number of vignettes in an attempt to find meaning.
The play asks more questions than it answers, but that perhaps is the sign of a good dramatic story. Although Same Boat Theatre has contemplated further development of this show, this is a timely show worth seeing now.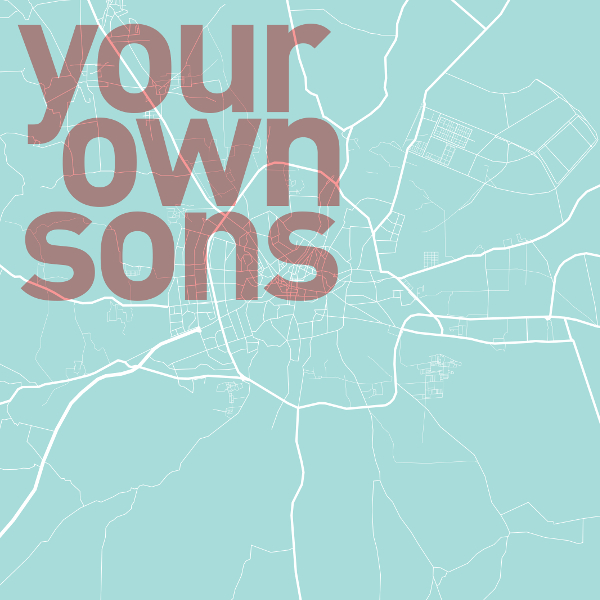 Your Own Sons
Post a Comment
You must be logged in to comment.