Photographic Evidence
By Bryan Boodhoo
Published July 25, 2018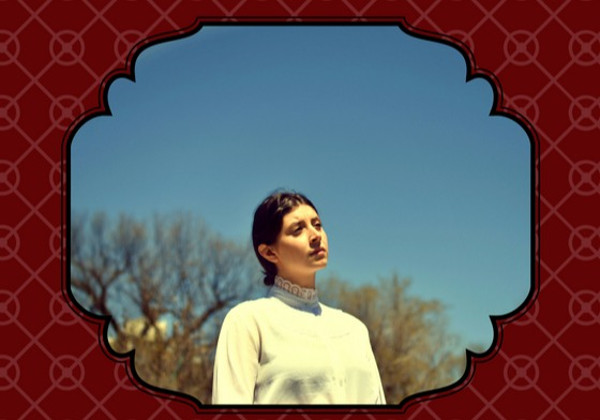 Photographic Evidence
Cast: Kat White, Louis Adams, Lisa Nasson
Playwright: Rex Deverell
Director: Simon Malbogat
Stage Manager: Lucas Andersen
Show Type: Theatre
Audience: All Ages
Running Time: 60 minutes
The playwright Rex Deverell is a pillar of Canadian theatre. As a nation, we're lucky that he's still writing and producing plays, as he has been for close to fifty years. Any student of Canadian theatre will want to see his latest offering, "Photographic Evidence", even if only for academic interest.
"Photographic Evidence" offers the story of Geraldine Moodie (Kat White), granddaughter of Roughing it in the Bush author Susanna Moodie, in Geraldine's journey to become one of the first female photographers in the nation.
The main conflict in the story is between Geraldine and her husband John Douglas Moodie (Louis Adams). John would have Geraldine follow him in his police career to enforce reservation borders, and not take any pictures that document the people, mostly Indigenous, and by extension the landscape.
Geraldine cannot live that constrained life and eventually separates from her husband.
The best scene of the play is when John comes to Geraldine and tries to convince her to reconcile. Adams shows his strength as an actor in this scene. In fact, Adams drives the play from beginning to end and really steals the show.
Although the show is billed as a story about Geraldine, it's John's story that is the most compelling. However, the last stages of John's journey seem forced, with quite a lot of exposition.
Interestingly, Deverell adds a third character, Camera, played by Indigenous actor Lisa Nasson. I was glad to see that there was an Indigenous actor on stage, given that many of Geraldine's photographic subjects were Indigenous.
However, the Camera is not a participant in the story and distracts from the plot, which itself sometimes seems to lose steam and direction.
The closing moments are delivered by Camera. Unfortunately, it feels like a sermon that was only tangentially related to the action that was previously presented on stage.
The direction of this play adds some nice touches, like the tableau scenes, and the use of Geraldine's photography, which is projected onto the stage. Also, there was very good attention to detail when it came to the costumes.
There was obviously a lot of research that went into the life and times of Geraldine Moodie. There are some really nice moments in this play, but it does feel like a workshop production with a few of the kinks yet to be worked out.
Post a Comment
You must be logged in to comment.