Through the Woods
By Claudia Spadafora
Published July 29, 2018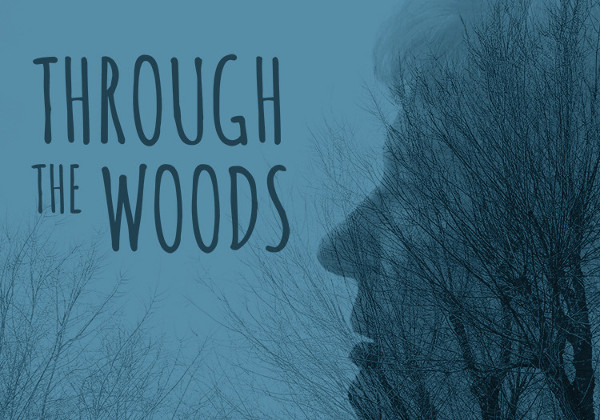 Through the Woods
Cast: Jesse Horvath, Jared Lenover, Jo Skilton
Playwright: Steve Hartwell
Director/Producer: Kelly Wolf
Show Type: Theatre
Audience: Parental Guidance
Running Time: 60 minutes
Through the Woods tells the story of an aging woman recently diagnosed with Alzheimer's and her two diametrically opposed sons who struggle to take care of her. The piece is quiet and brooding, a fitting atmosphere for the script's themes of end-of-life, estrangement, and awkward family reunions.
Each of the three characters is distinct and presents an argument for how the old woman's life ought to proceed There is the elderly mother struggling to hold onto her memory, played with a cheeky charm and uncomfortable realism by Jo Skilton. There is her son, played by Jared Lenover, a whiny caregiver who struggles to grasp hold of any measure of success. And finally, the other son, played by Jesse Horvath, who returns to the family after years of absence with concern and perspective.
This piece attempts to do a lot in its 60 minute run-time. Admirably, it gives a detailed look into Alzheimer's and it's effects on a family, but it suffers from an excess of exposition, leaving the audience waiting for the expansive backstory to develop into some sort of action.
The past it paints is rich and rings of reality, but it is too much of a good thing, and could use some paring down of the text. It does not help that the characters themselves, by necessity of the plot, are all stuck in a rut: we feel for them, and the many monologues move us, but their restlessness becomes ours as the show goes on.
Horvath is the reason this piece moves along - both his character and his performance of it - and his scenes with Skilton are the best in the piece.
On the other hand, Lenover's character struggles to win our sympathy, as he mistreats his mother and lays all manner of outlandish accusations on his brother, blaming the constant stream of outbursts on the stress of caregiving and a bad childhood. With Lenover turned into the reluctant antagonist of the piece, the nuances of Alzheimer's and the difficulties faced by sufferers and those close to them are told, not shown.
Still, the way the characters speak and the circumstances they are working through hold a mirror up to reality and feel honest. The set is beautifully simple, the staging and performances are tight and precise, and the subject matter is something that more people should be educated about.
Despite the need for some reworking, Through The Woods is still a well-crafted and beautiful story tackling the tremendous problem of memory, identity, and what constitutes a good life.
Post a Comment
You must be logged in to comment.