(Sex)Cult: A Musical (S)Explosion
By Julian Nicholson
Published July 24, 2019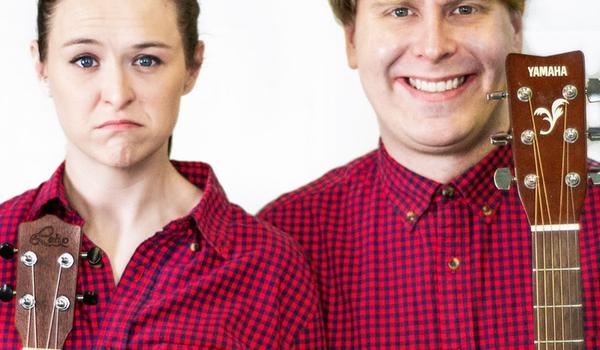 Created by: Becka Jay and Leete Stetson
Directed by: Ryan F. Hughes
Show Type: Theatre
Audience: Parental Guidance
Running Time: 50 minutes
Sex Cult at Theatre Aquarius is directed by Ryan F. Hughes and features Becka Jay and Leete Stetson. Becka and Leete play Lexi and Brandon, two friends dissatisfied with their lives so they form a cult devoted to themselves, as one does. The ensuing musical follows the two down a twisted path to a resolution that, unsurprisingly, shows them that what you need is often right in front of you.
The set is straightforward, with a keyboard centre stage, a bench and an easel. The easel is used to great effect midway through the show, demonstrating the various possibilities for the internal arrangement of organs in centaurs. Not something you expect from a musical, but hilariously presented.
The whole show is hilarious, from start to finish. The director has created a production that never lets the energy flag, has creative and innovative moments, and keeps the audience constantly entertained.
The performers are faultless in executing the director's vision; engaging the audience, hitting every note in the songs just so, and generally showing very strong comedic and musical chops. The songs are witty, but with topics such as Jizz(In My Ear) it's probably best to leave the kiddies at home for this one.
The Starving Artists' Song will resonate with every performer who goes to see this play. Which they should, because it's bloody good and is on my must see list for the Fringe.
Post a Comment
You must be logged in to comment.