Lost Lake
By Bryan Boodhoo
Published July 24, 2019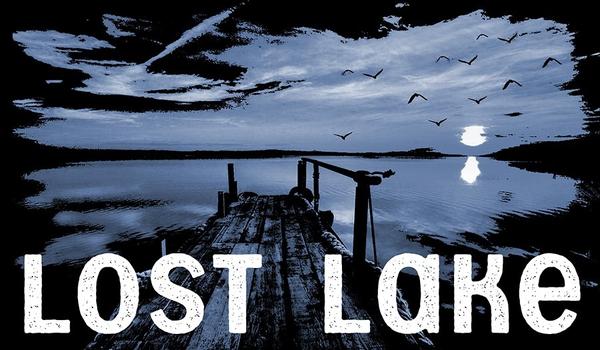 Cast: Melissa Murray-Mutch & Jason Thompson.
Special thanks to Lori Lamare and the Cotton Factory
Show Type: Theatre
Audience: All Ages
Running Time: 90 minutes
It's a shame that it's only been a few days into the Fringe and already some of the best plays I've seen have already closed. Lost Lake is one of those plays. The play is written by American playwright David Auburn, who is most famous for his play "Proof", which won multiple Tony awards and a Pulitzer Prize. It was then turned into movie. Lost Lake is not far off the mark the Proof has made.
The premise of the play is fairly simple. Veronica (Melissa Murray-Mutch) wants to rent a cottage from Hogan (Jason Thompson). They haggle over a price, and a deal is made. When Veronica gets to the cabin for her much needed vacation, there is a long list of problems with the cottage, the greatest of which is that it's not really a cottage. The Lake House is really Hogan's home that he's rented out online, because he's in desperate need of some cash.
There are some New York critics that found the premiere of Lost Lake in 2014 to be "muted" (A Cabin in the Woods, but Hardly a Getaway). Fortunately, I did not see that performance. I saw the one at Hamilton Fringe.
As a two-hander that's intensely character-driven, much lies in a complex chemistry between the actors. Murray-Mutch and Thompson have found that chemistry, admittedly with guiding hand of their director, JR O'Handley, who was brought on later in the performance. This is not an easy play to do well, and the trio, at least on the day I say it, which was the last performance at the Fringe, really did an excellent job.
Alas, Lost Lake is lost...for now. You cannot see it at Hamilton Fringe. Will they remount it somewhere else? I don't know. I'm sure their theatre company will continue to do more work, and I'd be very interested to know what comes next. For those of you who use Twitter, here's a link to their Gritty City Theatre Company: Gritty City Theatre Company (@CompanyGritty) | Twitter.
Post a Comment
You must be logged in to comment.