Metrolinx 2015 GO Train Survey: Seeking Hamiltonians
Metrolinx and GO Transit are looking for feedback, and Hamiltonians need to make sure our voices are heard.
By Mark Rejhon
Published November 20, 2015
Currently, the GO Transit website is calling upon people to fill www.gorailsurvey.com the 2015 GO Train Survey.
In addition, a Metrolinx staffer canvassed me at Hamilton GO Station asking me to fill a different survey, at transitsurvey.ca/gotransit.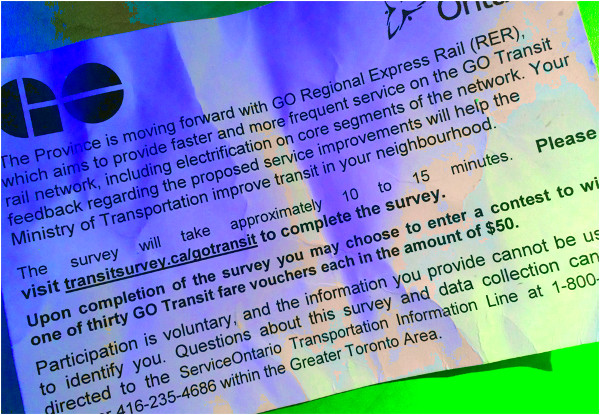 Hamilton May be Underrepresented
There is a very high probability that Hamilton is severely underrepresented in these surveys. Many McMaster students often catch the GO Bus to Aldershot, bypassing Hamilton Downtown GO or West Harbour GO. Other Hamiltonians drive to Aldershot GO station at the far South Parking Lot.
In these situations, it is very easy to miss the Metrolinx survey canvassers.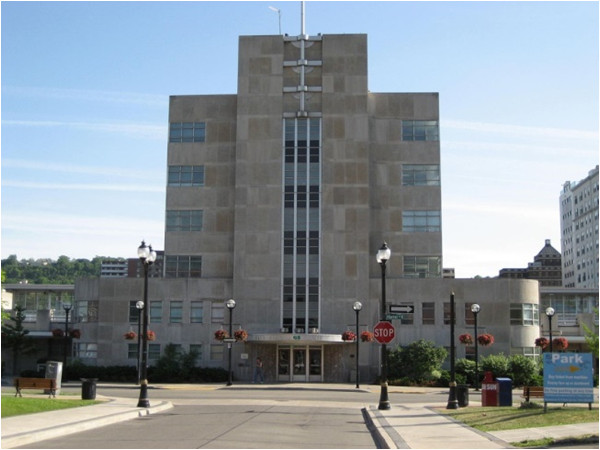 Metrolinx Needs to Hear from Hamiltonians
As Metrolinx is spending $1.2 billion on Hamilton for a combined LRT system and GO train expansion in the next several years, there are potential low-hanging fruits whose priority could be potentially be adjusted.
For background information, see GO Special Features Article #1 and Article #2 on future Hamilton all-day GO train service.

"GO" fill these surveys now.
There are two separate surveys available for filling out.
http://www.gorailsurvey.com - 2015 GO Train Customer Survey. Source: Currently mentioned on GO Transit website. Deadline November 25, 2015

http://transitsurvey.ca/gotransit - GO Regional Express Rail (RER) Survey. Source: Handout at Hamilton GO station. Deadline December 18, 2015
Now "GO" represent Hamilton!
Post a Comment
You must be logged in to comment.