AGH Film Festival Review: Toni Morrison: The Pieces I Am
The fact that Morrison's books can be found in every country around the world is a proof that her writing is unmatched.
By Doreen Nicoll
Published October 24, 2019
Toni Morrison: The Pieces I Am is a moving biography chronicling the amazing life and work of a strong, insightful black woman who influenced her times through her writing, editing, teaching and critical essays creating a new genre of writing namely Black American Literature.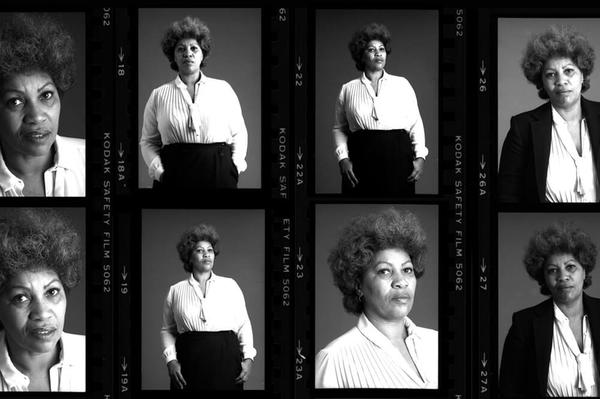 Morrison's groundbreaking novels recounted the lives and experiences of black Americans. In Morrison's first novel The Bluest Eyes (1970), eleven-year-old Pecola prays for blue eyes so that she will be as beautiful and adored as the blue-eyed (white) children in America. Percola was based on a childhood friend of Morrison.
Her second novel, Sula (1973), follows the different life journeys of two childhood friends and the secret they share. Her third novel, Song of Solomon (1977) follows the life of Macon "Milkman" Dead as he tries to understand his place in America.
Beloved (1987) was Morrison's fourth novel for which she was awarded the 1988 Pulitzer Prize for fiction. The main character, Sethe, is a former slave living in Ohio. But, Sethe will never be free because she's trapped in the trauma of her past life.
It's important to keep in mind that while Morrison was writing her early essays and books, she was also a single mother raising two young boys, an editor at Random House and teaching university courses. In her role as editor, Morrison was able to bring out the best and the most exclusive work from the writers she worked with.
Morrison convinced activist Angela Davis to write her biography when she was only 28. In 1974 Angela Davis: An Autobiography was published. That same year, Random House published The Black Book a seminal history of black lives in America. Morrison compiled the material included in this one of a kind compendium. During this time Morrison was also working with Muhammad Ali who published his autobiography, The Greatest: My Own Story in 1975.
After watching Toni Morrison: The Pieces I Am it's clear the novelist drew from her own life experiences to create characters and settings that give voice to the black experience in America.
Often criticized for the lack of whiteness in her novels, Morrison was unapologetic and stated in no uncertain terms that writers of colour and writers who are women no longer need to pass the misogynous white lens test. Validation comes from outside that narrow, out-dated, one dimensional appraisal.
The fact that Morrison's books can be found in every country around the world is a proof that her writing is unmatched.
Toni Morrison: The Pieces I Am (2019; 119 minutes)
Part of the Art Gallery of Hamilton Film Festival: Screened Friday, October 18th at 4 pm.
You can see the full schedule of screenings for the AGH film festival.
Post a Comment
You must be logged in to comment.