New York City Shows Us How It's Done
By Jason Leach
Published August 18, 2009
Check out these unreal photos from NYC, featuring the weekly Ciclovia and pedestrian Times Square, in a recent photo tour posted to SkyScraperPage.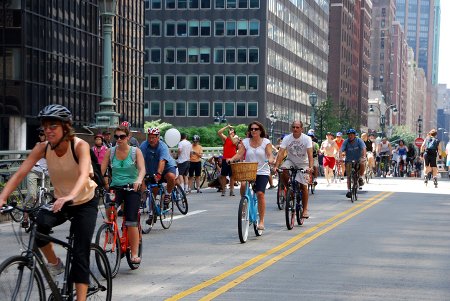 Ciclovia: Cyclists enjoy the road in New York City.
For Pete's sake, a city of that many million is finding ways to move forward and try new ideas while we sit here paralyzed at how our half a million people will survive if we convert Main and King Streets to two-way and if the two blocks of King south of Gore are closed to traffic.

Ciclovia (Spanish for "Bike Path") started in Bogota, Colombia on Sundays and holidays and first migrated to New York in the summer of 2008
It boggles my mind how we can allow a small band of squelchers and old-fashioned thinking to hold us back here when all across the continent, cities are waking up and moving forward.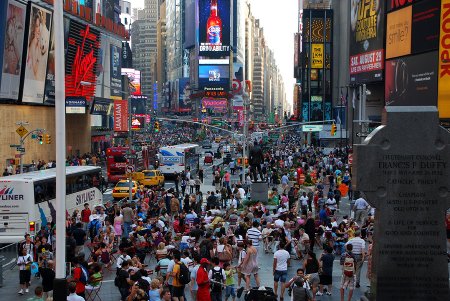 NYC decided to pedestrianize Times Square earlier this year.
Oh well; it's not like we're competing with these cities in a global economy or anything.
Post a Comment
You must be logged in to comment.