MacNab Two-Way Conversion in Operation
By Rob Fiedler
Published June 19, 2013
I thought I'd pass along a couple of quick photos I took of the MacNab Street two-way conversion in operation. I took them this morning on the way back from cycling my child to a day care on James Street North.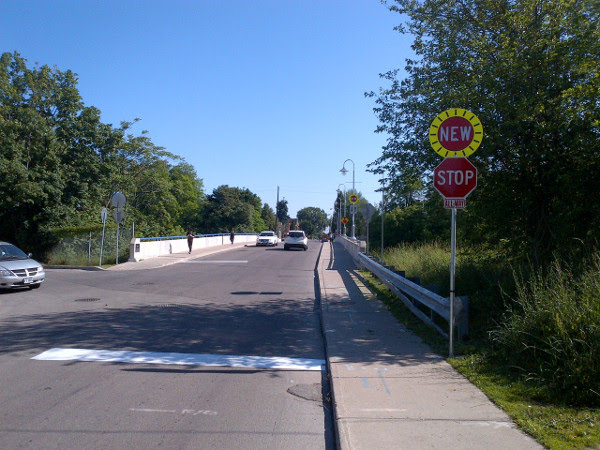 Two-way traffic on MacNab Street
We live nearby and I was a little concerned about how the conversion would impact cycling, given how narrow the lanes would be, but it was fine today.
Traffic was light and drivers seemed to be more cautious and respectful, at least north of the bridge. I didn't have any problems south of Murray, but there was more traffic than usual because of the Bay Street bridge closure.
So far so good in my view.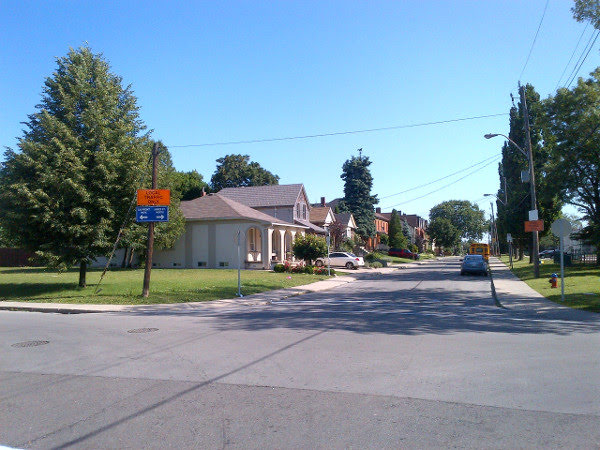 MacNab and Strachan
Post a Comment
You must be logged in to comment.