Zebra Crossings on King at Locke and Strathcona
By Jason Leach
Published September 11, 2013
Out for my morning walk today, I spotted new zebra crossings on King Street in the distance!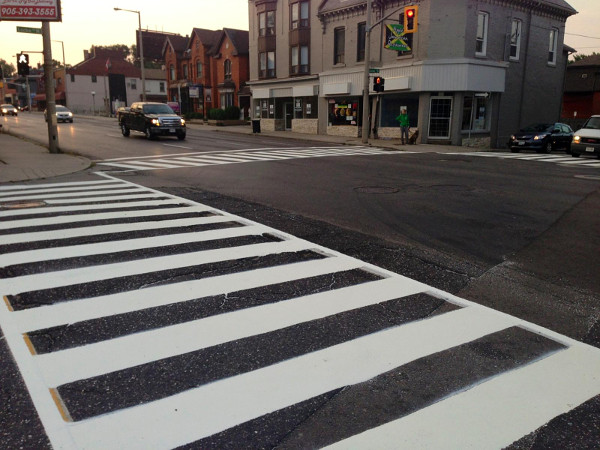 Zebra crossing at King and Locke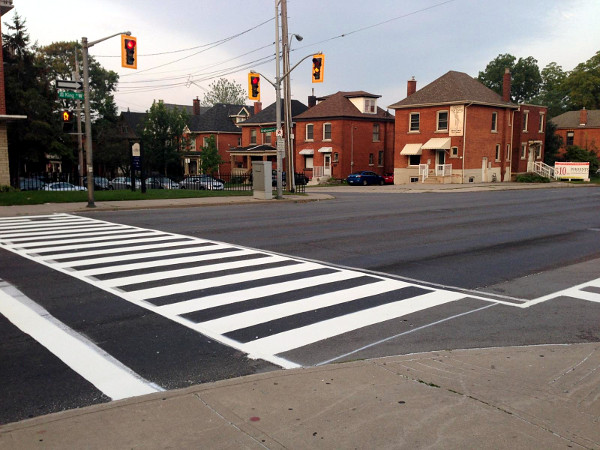 Zebra crossing at King and Strathcona
It really hit me this morning just how much more visible these crosswalks are with zebra crossings painted on. I noticed them just after I crossed Locke Street North at Peter Street, a few blocks away.
These zebra crossings were confirmed in August, as well as a zebra crossing at Locke and York - an intersection that needs all the help it can get.
Other nearby improvements in the works include a new traffic signal at Main and Pearl to match the crossing at King and Pearl that was installed in 2011.
Together, these will help make Pearl a more viable north-south route for pedestrians and cyclists, and positions it for a vision that is close to my heart: a neighbourhood greenway that would run between the waterfront and the escarpment.
Post a Comment
You must be logged in to comment.