Fringe 2017 Review: This is Not a Musical: The Musical!
By Bryan Boodhoo
Published July 27, 2017
Creator/Director: Maxie Liberman
Cast: Tina Kocic, Kyle Billie, Kyla McCall, Anya Wassenberg, Mackenzie Glachan, Danielle Letourneau, Michael Cox, and Doug Millar
Show Type: Musical
Audience: General
Running Time: 60 minutes
Venue: The Players Guild
In this whimsical comedic musical, the town folks of Alderwallop are overcome with an urge to sing and dance and dress up in costumes. The question is: what is causing all this commotion in this small town?
The musical progresses through musical numbers and mixes comedy, romance and mystery well. The stage is effectively used, and the actors are well prepared. Notably, this musical uses live music, which is an especially welcome treat for a Fringe show.
The songs are simple and catchy, although they can bear on the repetitive. Doug Millar brings a lot of levity to the show in a masterful comedic performance. Veteran actor Kyla McCall also brings a solid performance to a somewhat static role. Kyle Billie as Nathaniel Lillenfield has a voice to reckon with, although I wish he had been given more material to woo the audience.
This is a very good look into a piece that probably deserves further development and a few more tunes attached to it.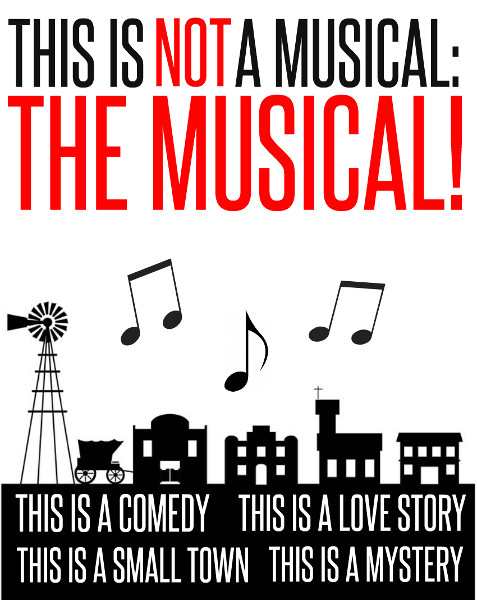 This is Not a Musical: The Musical!
Post a Comment
You must be logged in to comment.