...like nobody's watching
By Mackenzie Kristjon Jenkyns
Published July 24, 2018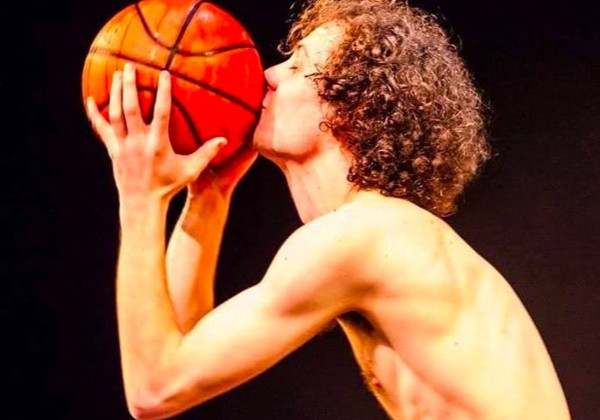 ...like nobody's watching
Director: Sandi Coughlin
Cast: Jake Simonds
Show Type: Theatre
Audience: Parental Guidance
Running Time: 55 minutes
So Jake Simonds comes from Portland, Oregon, where I understand they make bicycles out of harpsichords and restaurants advertise that they might have a gluten or meat option, etc. This may explain the zany performance art I experienced.
This was part lecture, part dance performance, part musical, and completely Fringe. There was an impromptu interview with an audience member, some juggling, and a lot of information and theory about being on a deserted island. I even introduced Castaway Jake at the beginning.
Did I mention Tom Hanks?
Yes, this production is in part a fan letter to Tom Hanks and particularly the movie Castaway. In fact, aside from the almost endless trivia about Tom, at one point we sent a tweet to Tom Hanks with me posing in the picture. I expect to get the call soon from his manager that we are going to have dinner...
I would guess this show would be quite different every time, and actually, I was somewhat disappointed that we did not get into the rum-drinking portion of the show. Nonetheless, it was one of the more intriguing shows I have seen at this or any other Fringe.
If you want a taste of the madness that creeps in when you have been adrift for a bit too long, watch Joe vs. the Volcano and Castaway and then go see this.
Bon voyage!
Post a Comment
You must be logged in to comment.