Dating Myself
By Julian Nicholson
Published July 25, 2018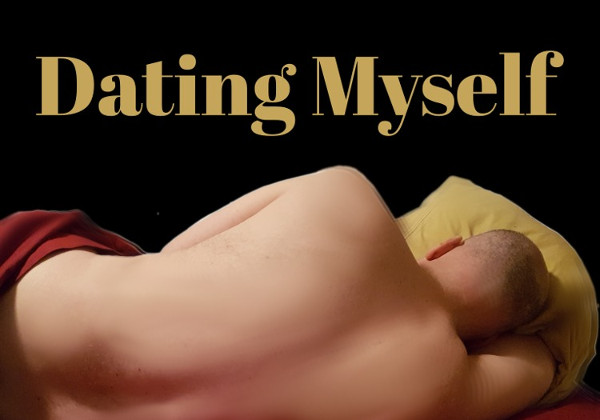 Dating Myself
Playwright: Rob Corbett
Director: Jacqui Burke
Producer/Stage Manager: MK Piatkowski
Cast: Rob Corbett
Show Type: Comedy
Audience: Mature
Running Time: 60 minutes
Dating Myself is a production of Dating Myself Productions, written by and starring Playwright Rob Corbett and directed by Jacqui Burke. It is essentially a solo show, although another actor is on stage with possibly the easiest gig in the world: lying asleep on a bed without talking for the entire show.
The play revolves around a man from Hamilton who hooks up with a lover in New York, falls in love, has Woody Allen levels of anxiety and indecision, and finally comes to a resolution that I'm not going to spoil here.
The stage is bare except for a bed, but through good writing and acting, we can visualize the rest of the apartment as our lead explores his strange new world. Through this exploration, the themes of the play emerge in a series of monologues delivered to the sleeping actor on the bed.
The themes range from love, honesty, forgiveness, and self-knowledge to looking good in men's underwear. The series of monologues are well written, and take us on a roller-coaster ride of serious emotion to wry comedy to the occasional cheap laugh. The writing is natural, and at no point does the dialogue sound forced or awkward.
The production values were, well, it's a bed. The costumes were interesting, when there were any costumes at all. Yes, there is a fair amount of male nudity in this show. Don't take the kiddies.
In a one-man show it always comes down to the performance, and Rob Corbett is excellent. He never hits a wrong note throughout the show and brings us to care about his character, and whether he will find the love he's looking for, despite his best efforts to screw it up. This show is a must see for all you grown-ups out there; well written, well acted, and utterly misbehaved.
Post a Comment
You must be logged in to comment.