Tea Time with Cinzia and Lydia!
By Marianne Daly
Published July 26, 2018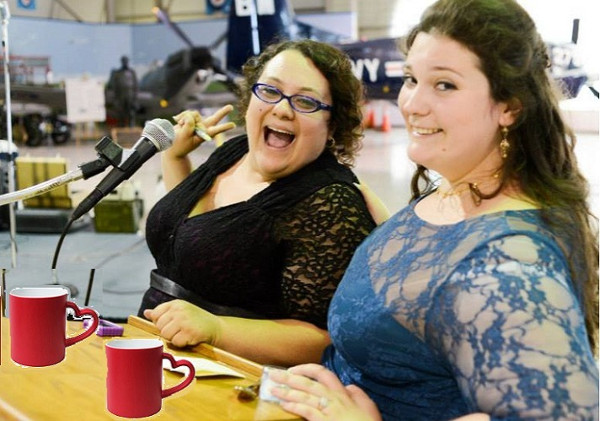 Tea Time with Cinzia and Lydia!
Written, Directed, and Performed by: Cinzia Di Franco, Lydia Greenly
Show Type: Comedy
Audience: Parental Guidance
Running Time: 60 minutes
Cinzia and Lydia are Fringe veterans from back when anyone who wanted a spot to perform in the Fringe could get one. Hamilton Fringe has become so popular now that Cinzia and Lydia's number hasn't come up for six years. This year their number did come up - to be on the waiting list.
Finally they got a call: "Born With a Tale" had withdrawn and they could have that spot at Mills Hardware. Unfortunately, the call came only a week before opening night, and after all the Fringe programs were printed. The only way you would know about this is if you checked the "Festival Updates and Changes" on the Fringe website.
The fact that Cinzia and Lydia pulled together a really enjoyable show is a testament to their energy, creativity and the wealth of crazy material their family life has provided them. Consistent with the show title, Cinzia and Lydia sit at a kitchen table that is set for tea time. They tell funny stories about their brother, their dad and growing up in their Italian family.
They have contagiously happy energy, work together well, are genuine and fun to listen to. Three times over the course of the show they get up and sing. The first song has some choreography with lovely fans, and the second song was one from summer camp with actions.
The final song was from Girl Guides with lines that repeat so the audience could sing along. I enjoyed the first two songs. Before the last song, they provided an opportunity for audience questions.
When I heard how little time Cinzia and Lydia had to prepare, I had very low expectations for this show. I was pleasantly surprised. It is true, the do give out free tea and cookies at their show!
Post a Comment
You must be logged in to comment.