A Two Piece
By Bryan Boodhoo
Published July 24, 2019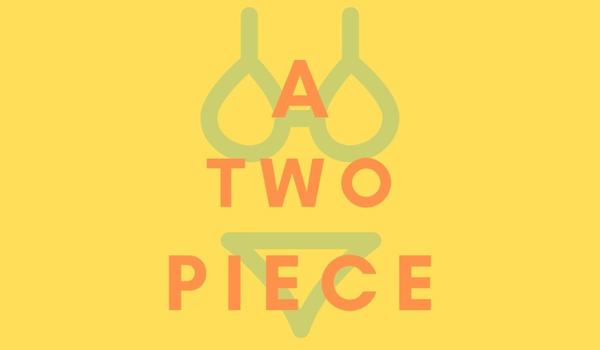 Cast: Carleen Zouboules, Christian Lavigne, Hannah Shikatani, Jenna Schievink, Kirsten Sullivan, Krista Newey, Mikaela Orford
Choreographers: Georgi DiRocco, Jake Poloz
Show Type: Dance
Audience: All Ages
Running Time: 55 minutes
This is a show that desperately needs to be seen. A Two Piece offers up two separate modern dance pieces that are both challenging and refreshing. The two pieces choreographed by the humble Georgi DiRocco and Jake Poloz reminds us of that the human body can continue to defy expectations.
In the first piece, "but people can be so impactful" by DiRocco, Carleen Zouboules and Christian Lavigne have undeniable chemistry. It's a young love story and a pas de deux. The piece is moving and a good deal of emotional rawness that is captivating.
The second piece "i've seen you naked' by Poloz, an ensemble of Hannah Shikatani, Jenna Schievink, Kirsten Sullivan, Krista Newey and Mikaela Orford move in impressive harmony, in turns both athletic, preposterous and funny. This one is sure to amuze.
Although there could have been less transition time between the two piece, they hang together well. They offer great contrast, and allow the audience to witness an array of talents both on and off the stage.
This is a young company. I think that some, if not all, of the members will go to make significant contributions to theatre. Fringe is about finding and supporting emerging artists on their long and winding journey. See this while you can.
Post a Comment
You must be logged in to comment.