Hybrid Buses Hit the Road
By Jason Leach
Published April 04, 2007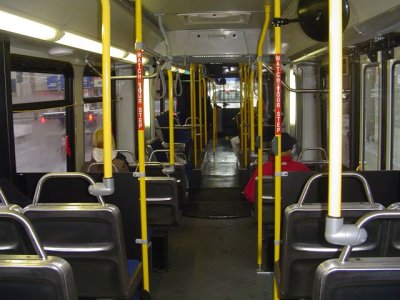 New HSR Hybrid Bus, interior view
These are sweet buses: smooth, quiet, fast and powerful.
After riding one today, I'm hopeful that council will quickly get to work on bus-only lanes all around the city, including various express lines from Waterdown, Dundas/Mac, Central Mountain, Meadowlands, Stoney Creek and Heritage Green.
It's no light rail, but it's hands-down the best bus I've ever ridden.
Post a Comment
You must be logged in to comment.