How I Became Canadian
By Mackenzie Kristjon Jenkyns
Published July 22, 2018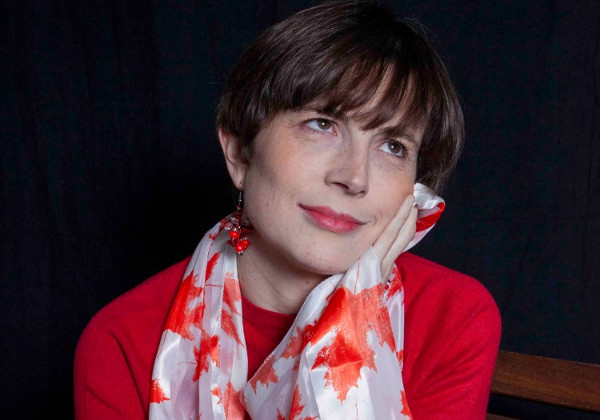 How I Became Canadian
Cast: Iris Gardet-Hadengue
Playwright: Iris Gardet-Hadengue
Director: Anne Marie Scheffler
Show Type: Comedy
Audience: All Ages
Running Time: 55 minutes
How I Became Canadian marks Iris Gardet's return to the Hamilton Fringe Festival with the joyful and funny sequel to 2016's Pardon My French, The Tales of a Parisian Mom in Canada. Since that time, she has become a permanent resident and swam in our many rivers of maple syrup and skated on our ponds of Canadian beer.
In this latest one-woman play, we find Iris glowing with enthusiasm for her newfound home and native land. Jumping in feet-first, she learns that you are not Canadian until you canoe. As she discovers, there are hilarious complications.
Iris says that part of the impetus for this show was that she simply had so many stories left over from the first play. While that one focused mostly on motherhood and children, this one allowed her to share some more broad experiences of immigrant life in a humourous way. "And I do feel Canadian more and more."
She has been working on her skating and started "clumsy" but is getting the hang of it. She also took singing lessons to more confidently sing the numbers on stage that she does around the house. So expect a few fun musical interludes.
On a personal note, I met her husband and her mother who flew in from France, both of whom seem like very nice people. And hey, if they enjoyed themselves, so will you.
One other funny thing for me is that when I walked in, my latest single, "Paris Amoureux", the French version of my band This Mad Desire's "Paris of Love," was playing over the PA. Actually, Iris translated the lyrics to French for me and appears in my recent videos, so this was very a propos. Very talented woman. Check her out at Theatre Aquarius.
Post a Comment
You must be logged in to comment.