The Means or the Ends?
The reasons to pursue more sustainable living go beyond our collective responsibility. Living sustainably brings about a sense of connectedness through experience; a rare find in the modern world.
By Kevin Wiens
Published January 17, 2011
With each successive winter season a small but growing number of winter cyclists take to our streets. While the cyclists' numbers grow, the common perception of this activity seems to stay the same.
There's a recurring adjective applied to the winter cyclist in media reports and commentary: 'defiant.' We've heard this before, along with the less respectful monikers 'crazy' and 'fanatic.'
Of course, while these terms may be intended to express derision, the winter cyclist is more likely to be fueled by the adversity than deterred: when you're riding in the snow, and you feel the look of passing motorists, it's hard not to fancy yourself as The Road Warrior.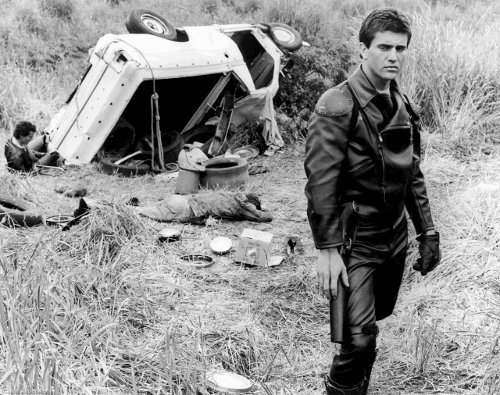 Mel Gibson in The Road Warrior
Of course, the perception that winter cyclists are a bit off is based on a particular assumption: that the purpose of a trip is to get from A to B, in as little time as possible and with maximum comfort; the journey is something that must be overcome.
Experiencing the World
Technology supports this thinking, ready to intervene on our behalf, making sure we can reach the ends without enduring the means. Swiss playwright Max Frisch saw technology as "the knack of so arranging the world so that we don't experience it."
This may be why some motorists, when stuck in a traffic jam, are overcome with such frustration - the car is not performing its one explicit function and there's not much in the way of an experience to turn to.
There are times when the shorthand of technology serves us well. However, the longer we're detached from a process the more likely we'll forget the myriad of outcomes that come from our involvement in that process.
Getting into a cold car on a wintry morning seems harder than it should - it feels as though the cold is a foreign intruder in what is supposed to be a controlled environment.
It's no warmer mounting a bicycle in the same conditions, but the situation seems easier to accept. The weather matters more when riding a bike, as does our physical abilities and our surroundings. The result is a feeling of connection between place and self.
The pursuit of a more connected experience seems to be a common element in movements associated with sustainability. The local food movement seeks to expose the isolated consumer to the entire length of the food production chain. New urbanists promote mixed use neighbourhoods over the fractured suburban form which separated home, work and play.
These ideas are not a rejection of progress - indeed, new and old ideas are constantly intermixing to create new ways of doing things. If, however, we look at these movements through a modern lens, focussed on a particular end result instead of the experience, sustainability can appear like a rather eccentric approach to life.
Authenticity and its Discontents
In his recent book The Authenticity Hoax, Andrew Potter explores the roots of our dissatisfaction with modernity. Potter's narrative begins with the enlightenment. Comprehensive religious doctrines that served to define our place in the world were replaced by the modern structures of liberal democracy and capitalism.
As a result, the connected person was transformed into the isolated individual and left with voting once every few years and consuming as the primary modes of involvement. In Potter's view the main opposition to this packaged and disengaged society can be found in the pursuit of authenticity.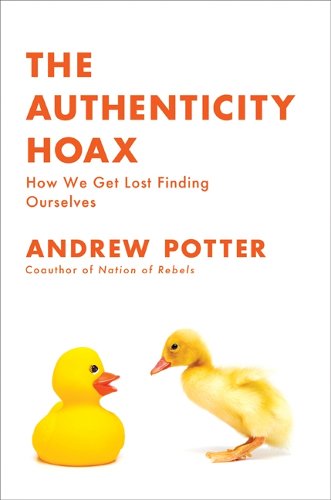 Andrew Potter, The Authenticity Hoax
Potter's authenticity seekers take up many pursuits (localism, new age spiritualism) but their underlying drive is the same - status seeking. The authenticity seeker is enlightened and hoping that you're not.
Potter sees this competitive spirit revealed in the response to The 100 Mile Diet, originally a book written by a Vancouver couple who challenged themselves to limit their food to local sources within 100 miles of their home.
The book became a movement, which was followed by the 50 Mile Diet and the 0 Mile Diet. While it's possible that social one-upmanship is involved here, does that make the local food movement nothing but a competitive forum in the vein of sports or reality-TV?
Potter refers to the 100 Mile Diet as a fetish, implying that there's a certain isolated fixation among its participants.
Perspective Through Involvement
But like all demonstrations, the purpose of the 100 Mile Diet is in fact the opposite: to expose people to a different perspective through involvement. As a result, the singular, isolated experience of picking up food at the supermarket expands to include the full spectrum of food-to-table and perhaps most importantly, we're in the spectrum.
This desire for finding our place seems to follow from Potter's belief that a sense of alienation is at the root of our modern malaise. Yet somehow he is convinced that the singular end goal of recognition is the only motivator at play.
It's somewhat tempting to think this, if only for the irony: the consumerist 'keeping up with the Joneses' mentality is rejected and replaced by an equally shallow sort of social-ladder-climbing cloaked in virtue. Potter's narrative has a neat shape but in reality our motivations are more complicated.
Understanding people's motivations is important in broadening the appeal of a movement. Of course the underlying motivation in a sustainability movement should be lessening our impact, but let's assume self-interest also plays a role.
The Authenticity Hoax shows us one particularly harmful form this self-interest can take: sustainable living as a means to distinguish ourselves from others.
The problem with this approach goes beyond self-delusion. If our interest is in distinction, we need to maintain an outsider to contrast with. This puts a limit on membership in the club.
Appeal to Experience
Sustainability is often associated with the political left, but there's little reason why this limitation should exist. When a new idea has the whiff of a political identity, people tend to retreat to familiar grounds. An appeal to experience, on the other hand, is something that gets to a fundamental human need that transcends political barriers.
It might seem strange at first to learn that some conservatives grow their own food; others seek out ways to generate their own power and reduce energy consumption. If the motivator behind these activities is not to appeal to one group or contrast with another, it stands to reason that something more personal is involved.
Conversely, how many people are deterred from cycle commuting mainly because 'that's something other sorts of people do'?
Appealing to a lifestyle by way of identity is perhaps better suited to strengthening an existing group than winning over new adherents. It's not easy to change one's identity, so this shouldn't be our only antidote for the modern malaise.
Through involvement and experience, we can have individuality without that other product of modernity: isolation. We don't have to all aspire to be the lonesome Road Warrior; maybe something more along the lines of Peter Fonda in Easy Rider.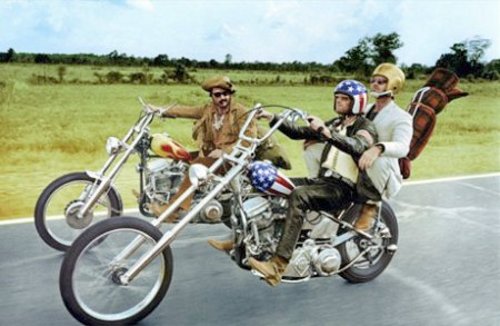 Peter Fonda (centre), in Easy Rider
Post a Comment
You must be logged in to comment.