Review: Crackle Pop by Juliana LaChance
After repeated listens, this synthy, dreamlike album unfolds like a secret you're not supposed to know.
By Mackenzie Kristjon Jenkyns
Published March 04, 2016
It seems to me that I first encountered Juliana LaChance selling folk art on James North during an Art Crawl and I'm sure I thought she was a space cadet in the best possible way. How right I was! I've been continuously surprised by the development of her artistic and musical pursuits.
The first time I went to her house, it was because I had seen her playing the bandura, which is a Ukrainian folk instrument that sort of seems like a cross between a harp and a guitar. She showed me a wide array of paintings that made me feel like I was in a Smashing Pumpkins record cover, and then we played some music together. For a half-hour, we were basically a '60s-style Simon and Garfunkel-esque machine!
Last week I had the pleasure of stepping into her version of downtown, an ethereal hour and a half of hip hop and hippie fun - which is also a fair description of her latest (and sixth) release, Crackle Pop.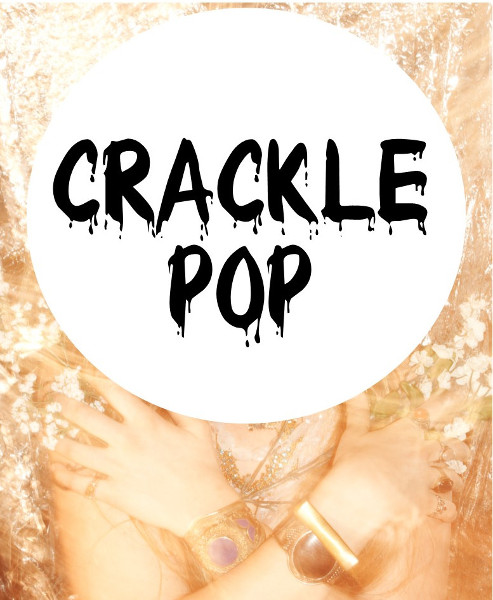 Album Cover: Crackle Pop
Juliana writes, "This collection of 14 songs inspired by the infinite possibilities of music and human potential. It is full of fun melodies and hip hop inspired tracks. It is a concept album that goes beyond mainstream pop music, touching upon heavier topics. Using the power of music, Crackle Pop is a fun edgy downtempo electro dream pop album filled with 808 and 60s drum kits, organs and synthesizers, with this mad desire to be the album of your spring."
After repeated listens, the album unfolds like a secret you're not supposed to know. It is very dreamlike and I imagine these synthy sounds in a "chill room" late at night. There were also a few moments where I caught myself thinking that these songs were somehow splitting an imaginary difference between Kitty Pryde (OKAY CUPID) and Lana Del Rey.
Definitely a late-night record. But that's alright for creatures of the night.
Watch the video for "Dedicate My Life To Crime":
Album available at https://julianalachance.bandcamp.com.
Album Release Party: Saturday March 5 (also with The Vibrational Sound Complex and The Sad Sorcerer)
You Me Gallery, 330 James St. North (Map)
Reception at 7. Show at 9.
Closing Reception for "Sweet Obsession" Art Show by Juliana LaChance and Kim Papp. Also includes Short Film Premiere of "The Magician Fool and Fortune".
Post a Comment
You must be logged in to comment.