Good Urban Design in Portland, OR
By Jason Leach
Published October 05, 2012
Here's a quick sampling of pics from this morning in northeast Portland, Oregon. It's largely a residential, old suburb.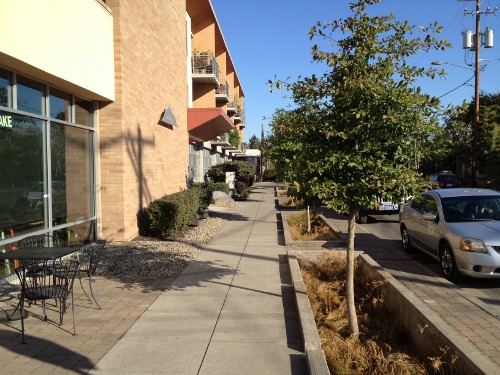 Beautiful sidewalks with micro-patios, street trees and curbside parking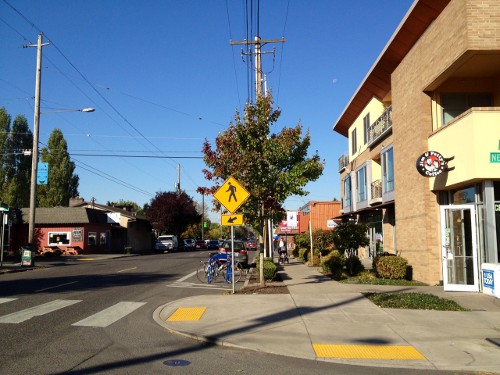 Street trees, bike parking and landscaping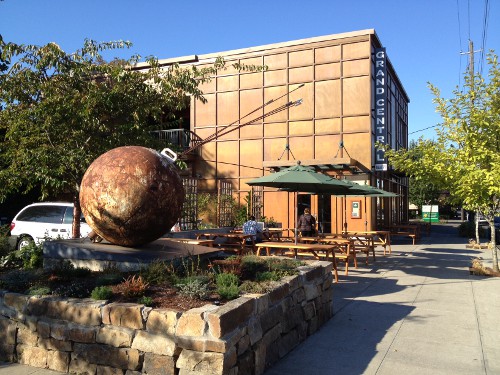 Public art, patios and sidewalk canopies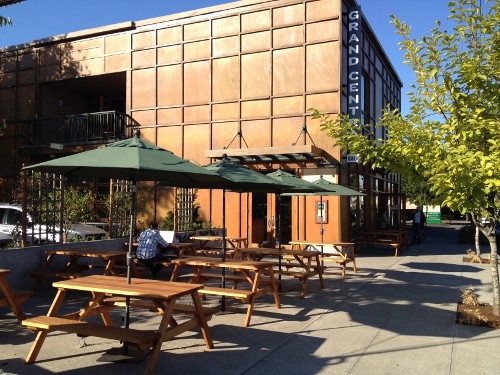 Patio tables and umbrellas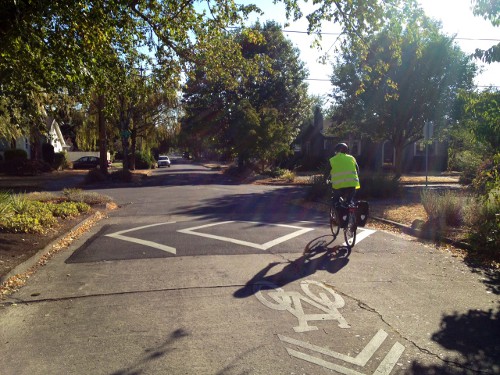 Greenways: beautiful dedicated bicycle infrastructure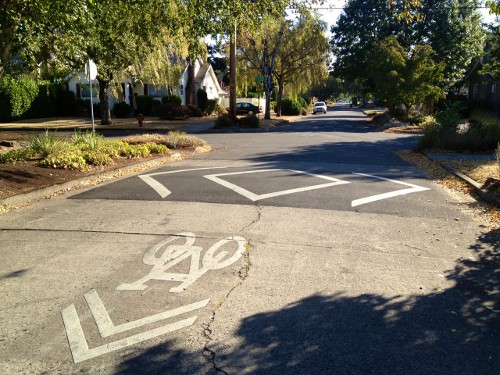 Greenways make great use of side streets
Patios are allowed and blend in with the low- to medium-density streetscape, unlike Hamilton.
A bike greenway runs one block off the Main Street. All stop signs face the other way, allowing cyclists unimpeded travel. Notice the curb cuts, bump outs, greenery and speed humps.
The quality of life feels so good walking through this neighbourhood, which has a similar density and design as the central mountain, east end, Rosedale and far west end of Hamilton.
When will our leaders and zoning staff relax the arbitrary regulations that choke innovation and allow vibrant little neighborhood commercial districts like this?
No residents here are complaining about having quality cafe/restaurant options with outdoor seating and bike parking next to their homes.
Recently in Hamilton, a new apartment developer in the Main/Kenilworth area was told no eat-in or patio dining would be allowed in their new mixed use building: take-out only.
In other words, we are mandating more chicken wings, pizza and fish 'n' chips instead of allowing business people the opportunity to bring something fresh and new with a small, tasteful garden patio at the corner into a part of town that needs new places to meet and gathering spots.
Why are we mandating unhealthy take-out food in Hamilton?
Relaxing zoning to allow such small scale, local business with nice patios and new food options that are becoming so popular would be a huge improvement to enhancing the quality of life and walkability of our older neighbourhoods.
Post a Comment
You must be logged in to comment.