Primed for Bustling Loft Conversions
By Jason Leach
Published April 12, 2007
Prepare to be filled with envy as you enjoy this photo tour from St Louis.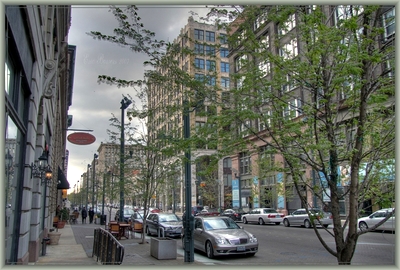 St. Louis Restored Streetscape (Image Credit: Skyscraper page)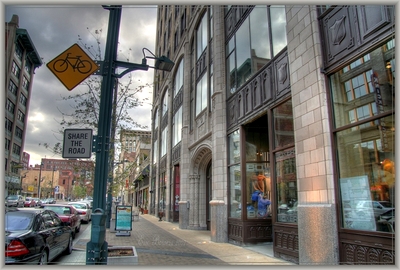 St. Louis Restored Streetscape (Image Credit: Skyscraper page)
I have to ask: why do we always insist on demolishing our old buildings instead of restoring them like this?
Hamilton doesn't have a stock of warehouses like this in one area, but we do have prime candidates for similar development on Victoria and Wellington North, The old Westinghouse Building just north of Barton (by the way, years ago an arts group wanted to convert it to lofts, but were denied), and the best collection of warehouses in the downtown core ­ Cannon Street from Ferguson over to James St and in the York Blvd, James, Cannon, McNab area.
That whole area is primed to be a bustling loft district.
Don't just think of our current building stock. When I was in Boston last year, I saw many brand new buildings that looked exactly like these old warehouses. Same dimensions, window sizes, ceiling heights and brickwork.
Hamilton has many parking lots between our downtown warehouses. New, mixed use buildings built in the same fashion would help create a great streetscape and sense of urbanism similar to the new developments in Portland, Oregon.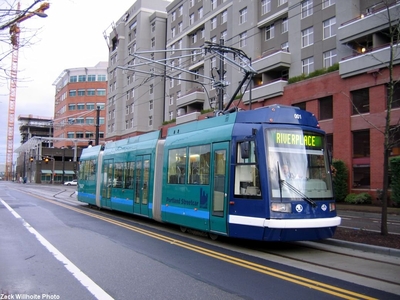 Portland's Streetcar lines have attracted new investment (Image Credit: Busdude.com)
Post a Comment
You must be logged in to comment.