The Frozen Goose Film Project: A Few DOs and DON'Ts of Crowdfunding
I've learned a few things that might be useful to others thinking of using this means as a way to raise funds for a passion project.
By Margaret Lindsay Holton
Published September 10, 2015
As some of you know, I recently launched an Indiegogo campaign in support of a new film project, The Frozen Goose, that I'm involved with as writer, director and producer.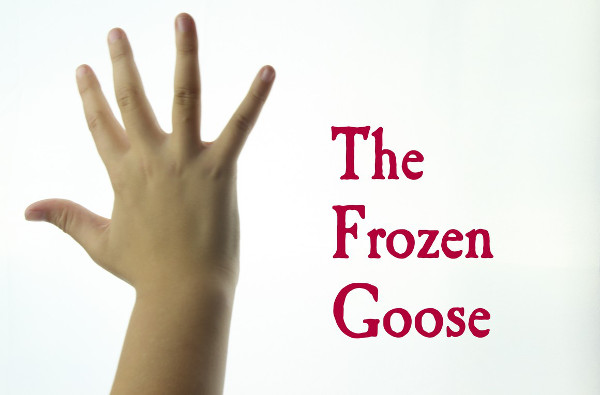 The Frozen Goose film project [campaign](https://www.indiegogo.com/projects/the-frozen-goose#/story)
The campaign runs from September 1 to October 5. During that time frame, I've basically got one month to achieve my fund-raising goal. So far, I've raised 8 percent of what I need, with 26 days to go. Can I make it? I honestly don't know. According to Indiegogo guidelines, I'm in the running, but there is still a long way to go.
So far, I've learned a few things that might be useful to others thinking of using this means as a way to raise funds for a passion project.
1. DO NOT attempt to do this on your own. The time requirements to keep on top of the campaign will eat into your life in ways you can't even begin to imagine. I made a mistake here and am trying to manage all of it on my own. If I had the choice, I would not do that again, but live and learn.
2. DO lots of prep. Organize your message, your mailing list, and the perks that you are offering to contributors so that there is broad yet specific appeal. Be very prepared before you launch your campaign. I cannot stress this enough. It shows immediately in your campaign if you're just a fly-by-night or a legit outfit with a legitimate proposition. I even went one step further here and did some pre-prep for the Indiegogo campaign itself, with a few teaser trailers announcing the upcoming campaign in targeted groups on Facebook. This has been very well received with over 200 views before I got started.

Promotional Teaser for Indiegogo campaign, released three weeks prior to launch
3. DO NOT believe for one second that the campaign will run itself once you go live. Constant monitoring, fulfillment, and contact with contributors is critical for an even middling successful campaign. Stay focused and in touch with all aspects of promotion on social media, including Facebook, Twitter, LinkedIn and Instagram. (I don't have an Instagram account so that's off-radar on this particular campaign.)
4. DO consider the options of partnering with established crowdfunding supporters. I was very generously offered this option by a local film production house, Crafthaus Inc., and turned it down. I naively thought I could do this on my own. Well, guess what, I'm learning and I've realized I may not make it. My mistake. I will learn from that decision - and live with it.
5. DO NOT fritz around with the perks that you are offering contributors once those perks have been established. Not only will potential contributors get confused if they are looking back over what you're offering, but you will get completely bewildered as contributors start rolling in. It's tough enough as it is to keep the perks offered straight within your mind so do not confuse the mix with alternates.
6. DO provide incentives that people might actually want. I realized after I launched that a few of my perks are not beefy enough, especially for low-tier contributors. But - and very important - balance what you do offer contributors with what you can realistically manage to fulfill. Having one hundred people come in on a perk that you then have to sort, mail and pay for is a nightmare waiting to happen. You do not want to do this unless you've got a team of at least three able-bodied persons willing to help with the organization of fulfillment and distribution.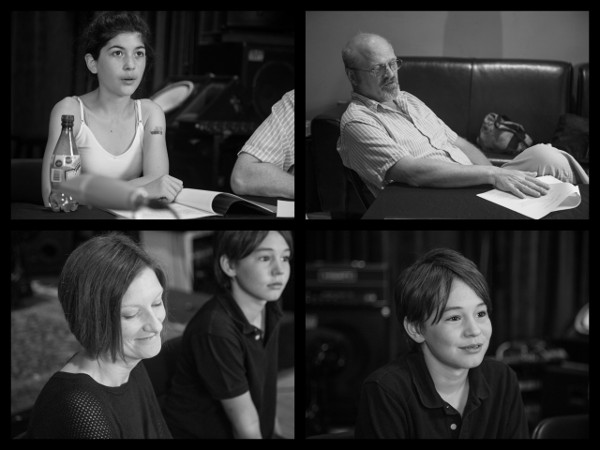 The Frozen Goose cast includes stellar local talents, Leslie Gray, Rod McTaggart, John Fort, Evan Cook and starlet, Hannah Ralph.
7. DO provide video, photos and a short yet detailed commentary of your campaign objectives. A few crowdfunding campaigns think they can get away with no action' shots. No, you can not. People want to see what you're offering rather than read it. The headline video gives you an opportunity to entice potential contributors within the first 30 seconds of viewing your pitch. If you can't secure their interest with that, you'll never get airborne.
I have learned, since September 1, that my pitch is good, but perhaps not quite good enough. I've had a much higher ratio of visitors to my Indiegogo campaign site than contributors. That's understandable and natural, but keep an eye on those numbers. I'd say that if you can't get one out of ten viewers to commit, you are doing something wrong with your video pitch. Consider mine: what are its strengths? Its weaknesses? What would work for you? Tell me. Always be willing to learn.
8. DO NOT discuss your campaign with others who, at core, are not at all interested in whether your campaign succeeds or fails. Know that there will always be those who are fundamentally too afraid to try it for themselves, and will, somewhat perversely, delight when your campaign fails to meet its mark. Always keep in mind that you are trying. That takes guts. You may fail. You may succeed. One thing for sure, you'll never know until you try. You are to be commended for that alone. So, good on you!
9. DO remain positive about what is and is not happening with your efforts. Learn from whatever is going on. Not enough interest? Tweak it. Refine as you go along, and listen acutely to what social media is saying (or not) about your campaign. Retweet, repost, circulate the positive and negate the negative. Keep at it. Stick with it, good or bad, to the very end.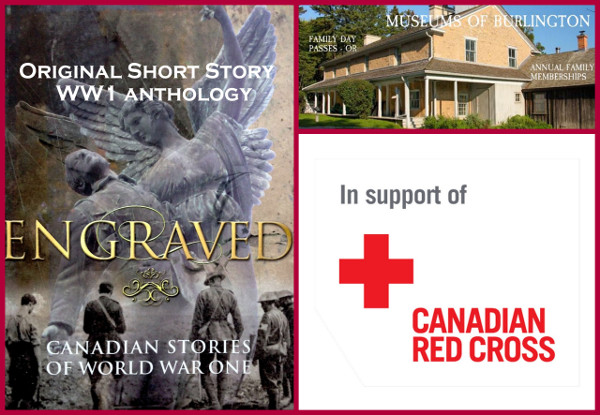 #TheFrozenGoose perks include Museum of Burlington day passes, Canadian Red Cross Emergency Preparedness Kits as well as film support magnets and floating key chains
10. DO NOT get discouraged. Not every campaign is going to fly. Not everyone is as much of a visionary as you. Live with it and continue on. Be very grateful for those who do get it and give and continue on.
11. DO follow up with each and every contributor with a personal note, not a formulaic thank-you. This smell-test reveals very quickly those who are just pumping for funds from those who have a passion project that they really need your help with.
Your note reveals a great deal about you as a person and as a member of a larger community. Yes, it takes time, but try not to skimp here on your message. Be polite, honest, grateful and upbeat. Thank them, genuinely, for helping you, regardless of the size of their contribution, from the smallest to the biggest. These small things add up. If you do this part right, that one short sweet note can lead to another referral or commitment, putting you one step closer to your campaign goal.
---
Overall, just remember: you are approaching people, not corporations. People are people, with acute likes and dislikes, personal quirks and motivations. Respect that.
Above all, carry on - accept constructive criticism and continue to ask for help. What would or could be done better? Consider again my currently 'live' campaign for #TheFrozenGoose as the prototype for what you should and should not do. Consider if it works for you - would you donate? If so, why? If not, why not?
And finally, for those who have been around the mulberry bush more then once, what has worked - or did not work - with your crowdfunding efforts? Please share in the comments below so that we can all learn. Thank you.
Post a Comment
You must be logged in to comment.