Jazz at the Corktown
By Jason Leach
Published January 23, 2008
(This blog entry has been updated)
Local jazz lovers are probably already in the know, but in case you missed the news, the Corktown Pub is now offering regular jazz shows with absolute world-class musicians.
The crowds have already come out in full force, as you can see on this photo gallery: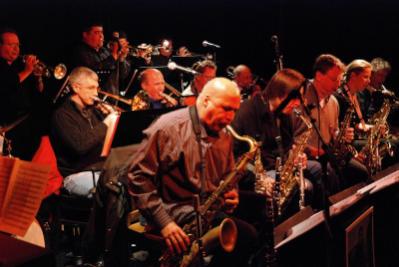 Jazz at the Corktown (Image Credit: Jeff Schall, astridhepner.com)
The Corktown has long been Hamilton's favourite venue for live music and this is a great addition to the local music scene.
Be sure to check out the regular Wednesday night shows as well as the schedule of other wonderful acts coming through the Corktown during the next few months.
Update: Astrid Hepner contacted us to let us know that Jeff Schall took the photograph displayed above. RTH regrets the error. -Ed.
Post a Comment
You must be logged in to comment.