City Releases Design Concepts for MacNab Transit Terminal
By Ryan McGreal
Published June 26, 2009
The city has just released design concepts for the new transit terminal to be built on MacNab Street. The design will be accessible and will incorporate a green roof and heated platform.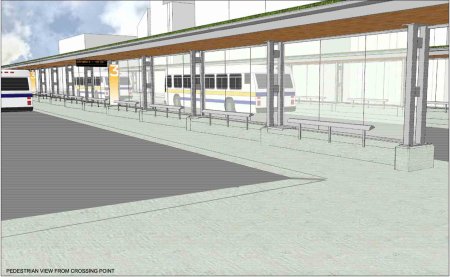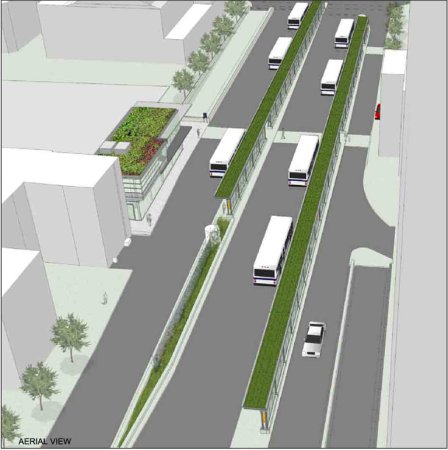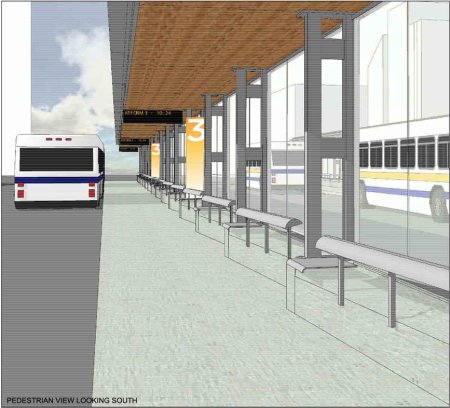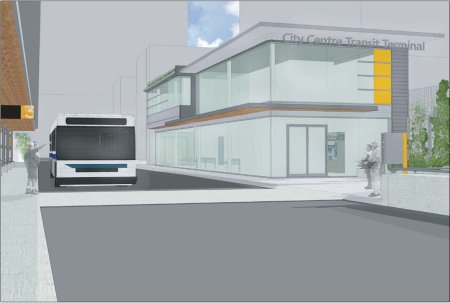 MacNab Street between King and Main Streets will close on June 28, 2009 while the new terminal is constructed. The terminal is scheduled to be completed in late summer 2010.
This is an important step in revitalizing the Gore Park area, which currently houses idling buses along the "south leg" of King Street next to Gore Park. The city has been studying converting the south leg to a pedestrian-friendly public plaza as part of the Gore Master Plan project.
The city press release announcing the design concepts quotes Mayor Fred Eisenberger, an early proponent of Gore Park pedestrianization, saying:
This new downtown terminal embodies the values of the Next Hamilton - sustainable, progressive, and transit-friendly. This is another significant step in modernizing our public transportation infrastructure and it is part of a greater project to make Gore Park more pedestrian friendly.
Note to transit users: if your bus currently runs on MacNab between Main and King, that portion of the route will be re-routed during construction. Please consult the city's HSR website or call 905-527-4441 to check the route and scheduling for your bus.
Post a Comment
You must be logged in to comment.