A Case for Confederation Park
Time to finalize a Pan Am stadium in Hamilton is fast running out. Trey Shaugnessy argues that it's time to take another look at Confederation Park.
By Trey Shaughnessy
Published December 20, 2010
Now that the CP Rail Yards are too expensive for a Pan Am / Hamilton Tiger-Cat Stadium, it's time to reconsider doable locations. I'd like to make a case for Confederation Park as a location.
We've already heard its merits: we own the land, it's clean land, it's highway accessible and, most recently, the announcement from GO Transit that they will locate their new station at the foot of the Red Hill Valley Parkway rather than eastbound on the QEW near Fifty Road.
The arguments against have been: it's not big enough, it's only accessible by cars, and it destroys green space.
Ten Points For Confederation Park
1. The land is big enough. I've mocked up an image showing Celtic FC stadium (for no reason other than I was thinking of the Rangers FC and Celtic FC rivalry, just like the Argos and Ticats and the Oilers and Flames). It's also a much larger stadium than is necessary for us but the footprint is similar.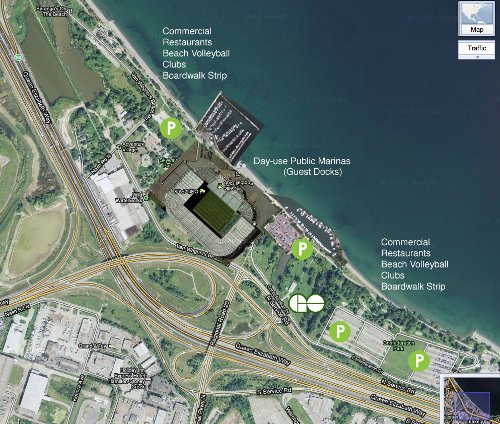 Mockup showing Celtic Park, Glasgow. (to scale from Google maps). Click the image to view larger.
2. This location makes the Ticats a regional team. It will be a destination from St. Catharines to Oakville. A larger catchment means more revenue and maybe a profitable franchise.
3. It enhances the green space. Currently the old campgrounds are just weeds and underused land. I can remember at one their was a bison zoo. The greenspace is not really a place that people choose to picnic, after all we have West Harbour if people want to sit by the water and wonder away the day.
4. It would look beautiful on our lakeside waterfront. Imagine having something other than factories to look at while driving over the Skyway. Sitting in the stands with a grand view of Lake. The design can take into consideration wind direction. The wind direction largely would come from behind the stadium if the front is facing the Lake. I'd suggest making the windward side three decks and the leeward side one deck (or lower), which conveniently blocks the view of the factories to the west and opens a view of the water.
5. It is not sprawl. Last time I checked East Hamilton is still Hamilton. As much as I want the downtown to improve, I'd also like all of Hamilton to improve within the urban boundary.
6. Parking already exists at Wild Water Works and other spots can be created on much of the underused land. Parking is important to ball fans and even concert goers. Let's be honest, tailgating and making an entire day out of a game-day is part of the event.
7. Parking does not have to mean ashpalt. There are green parking pavers that allow grass to grow through holes in bricks. It reduces run-off and the heat that radiates off black-top. It also gives the land other uses, such as big-tent events.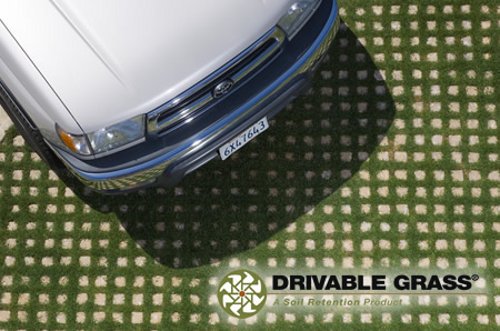 Green parking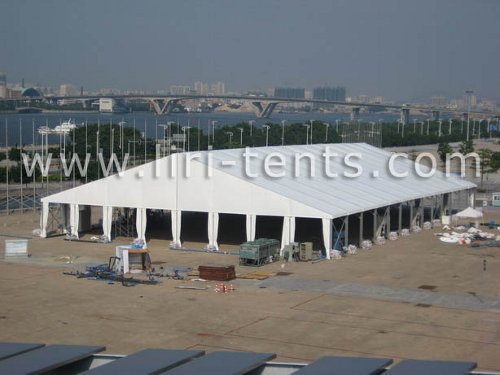 Big Tent even that gives a 'green' parking lot another use.
8. It would be the seed development to make our Great Lake waterfront an even prouder destination. In the photo I've mocked up 'guest docks' taken from Port Dalhousie as an exmaple, which is a popular and successful area for St. Catharines day-trippers.
9. Imagine "Baranga's on the Beach" times ten. A boardwalk with a variety of vendors that would profit outside of game days, because with guest docks, and the GO Station and the new pedestrian bridge (I'd imagine HSR would add a Van Wagners route), it would all create a critical mass.
10. Residential community. Non-residential use. Enough said.
I can see Hamilton with the fortunate advantage of having two distinctly different waterfronts. One is tucked away in a quiet corner of Hamilton, sheltered on a tranquil part at the end of Lake Ontario. The other waterfront I imagine as a much more built-up waterfront on the sandy, open shores of a Great inland Lake - an almost carnival atmosphere, with a regional multi-use stadium visible to tens of thousands of people every day.
We don't need to ruin West Harbour or McMaster Innovation Park with a stadium. Neither one benefits. West Harbour is not positioned to be more than a local park. Van Wagner's Beach/Confederation Park on the other side is ideally positioned to be a regional destination.
Time is running out, folks. I'm hopeful that somewhere someone has already been working on a case for Confederation Park.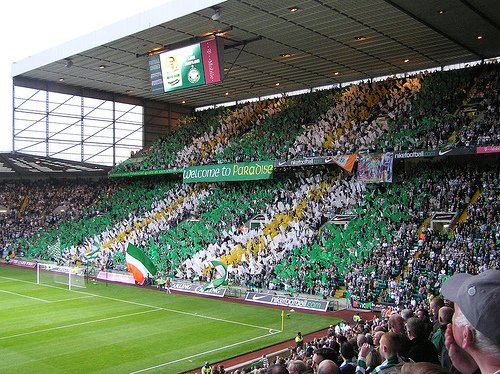 Just imagine Black and Gold.
Post a Comment
You must be logged in to comment.